What it is
With this feature Bloobirds synchronises all the emails sent (outgoing) and received (incoming) from registered leads.
You can synchronise more than one email account for the same user.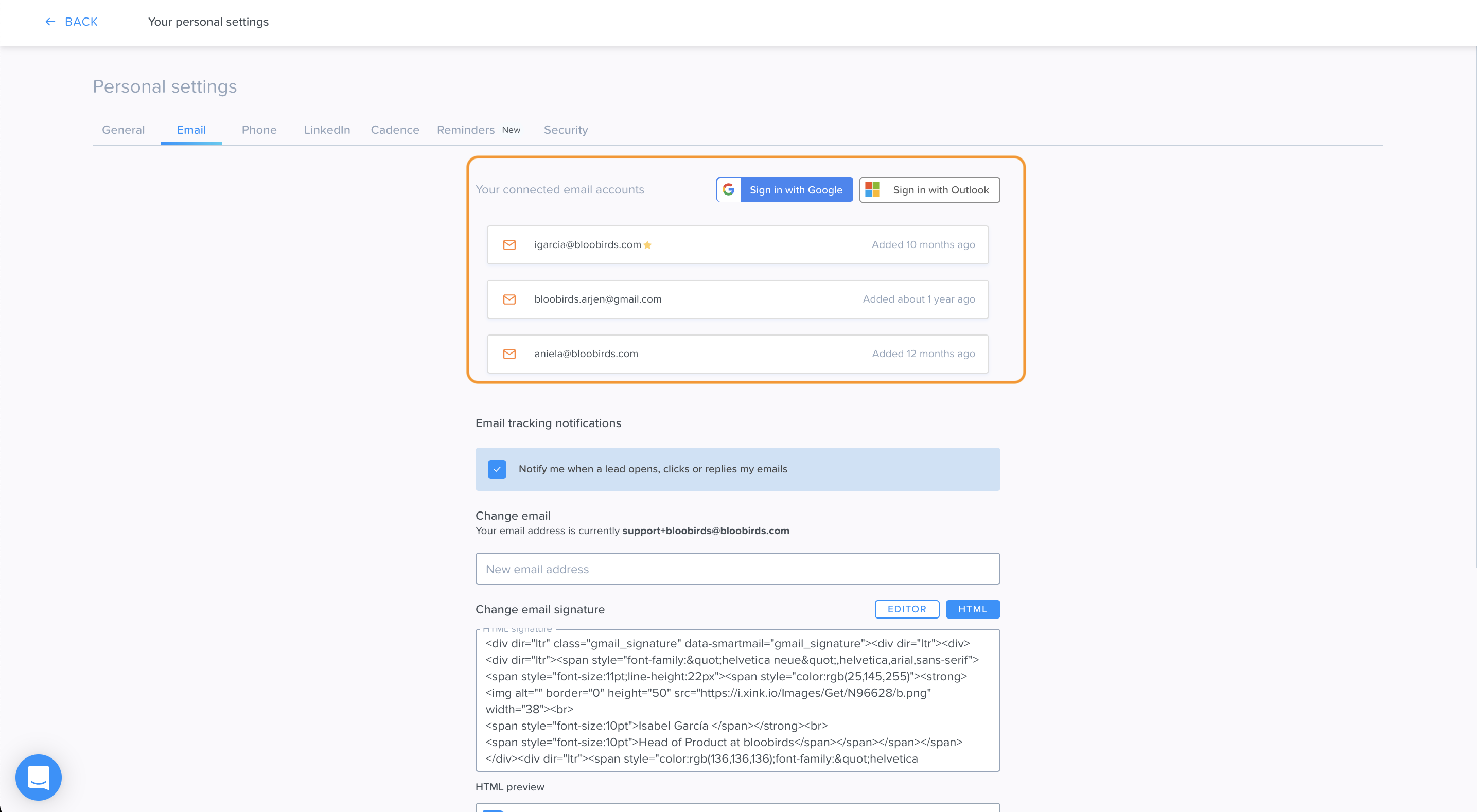 We support Gmail and Outlook as email service providers. If you have any questions, our support team will be happy to assist you.
How it works
Outgoing emails
Bloobirds also synchronises outgoing emails to your registered leads.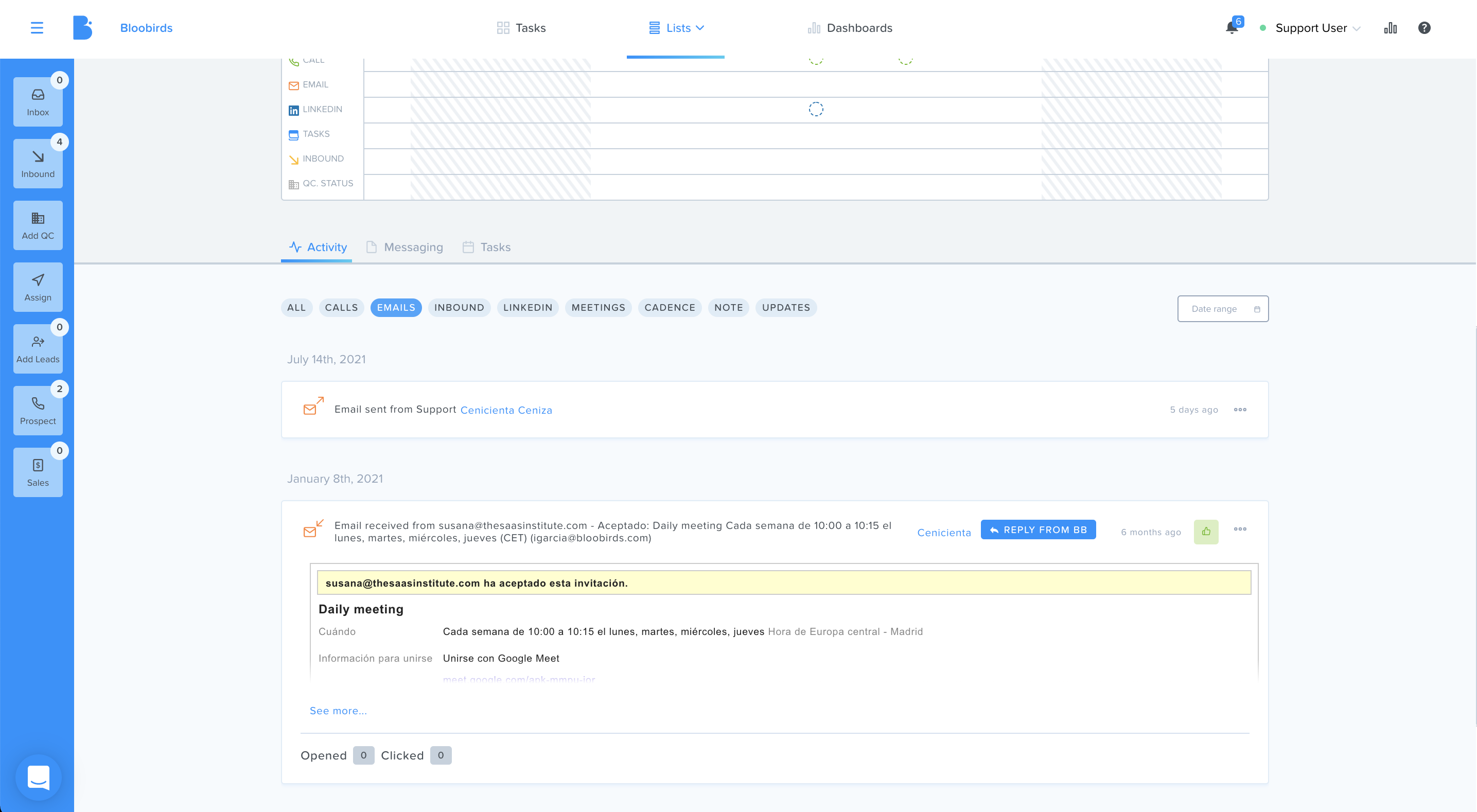 For outgoing emails to be synchronised you just need to register your email address on the Bloobirds' app.
Go to the user name and select User settings.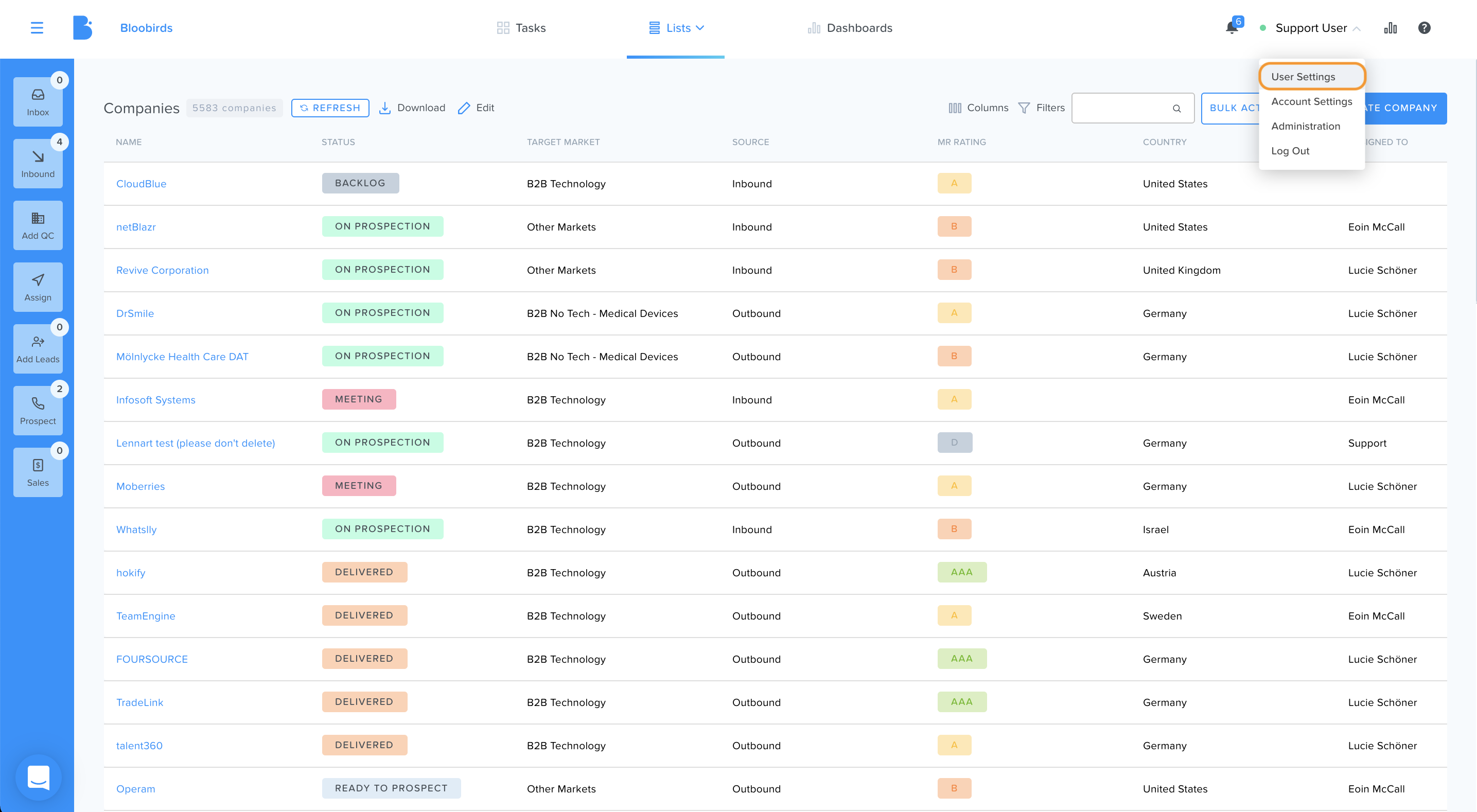 Then go to the Email section.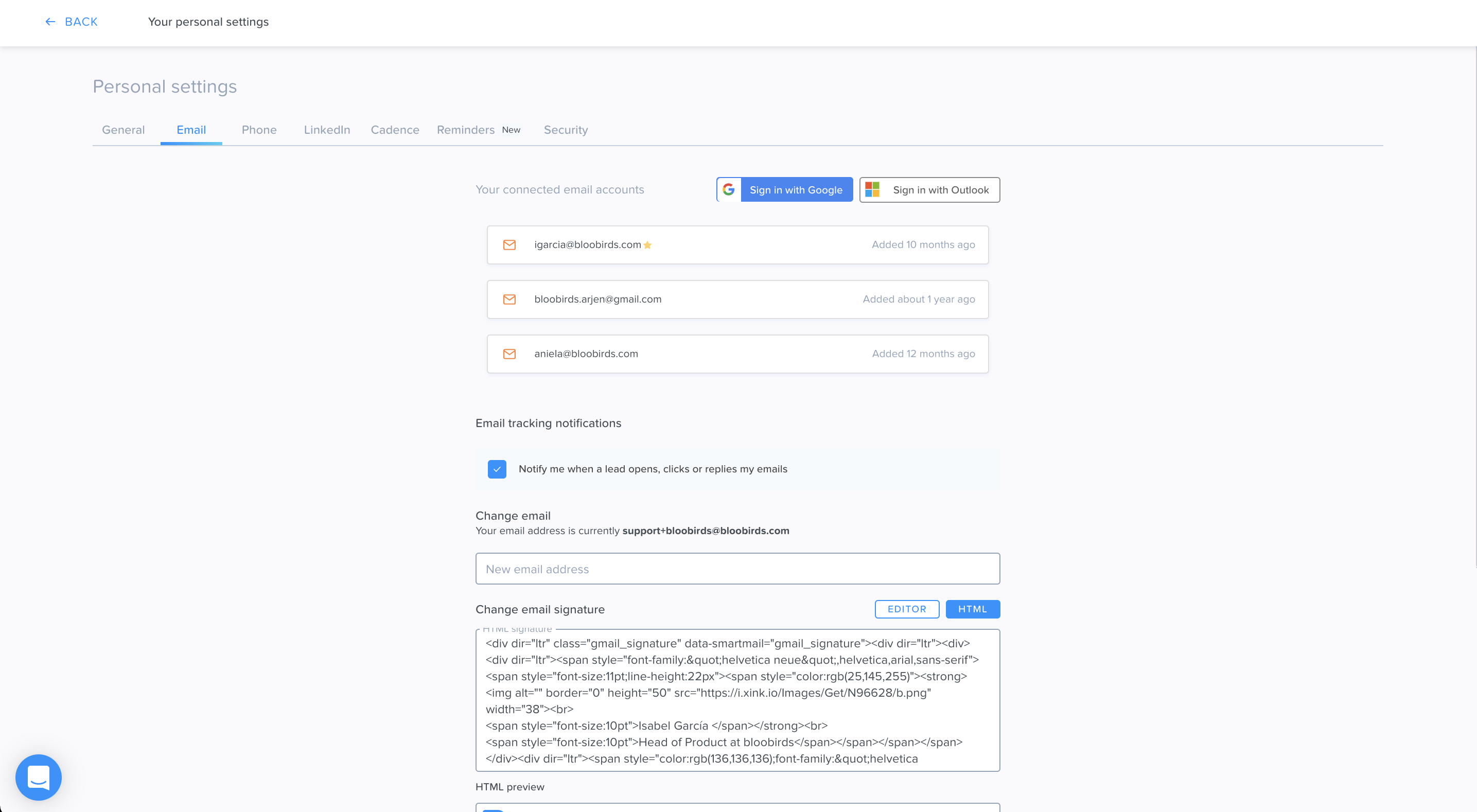 Click on the Sign in button of your email provider and follow the suggested steps.
If your email provider is Gmail you will find a detailed description on this
article
.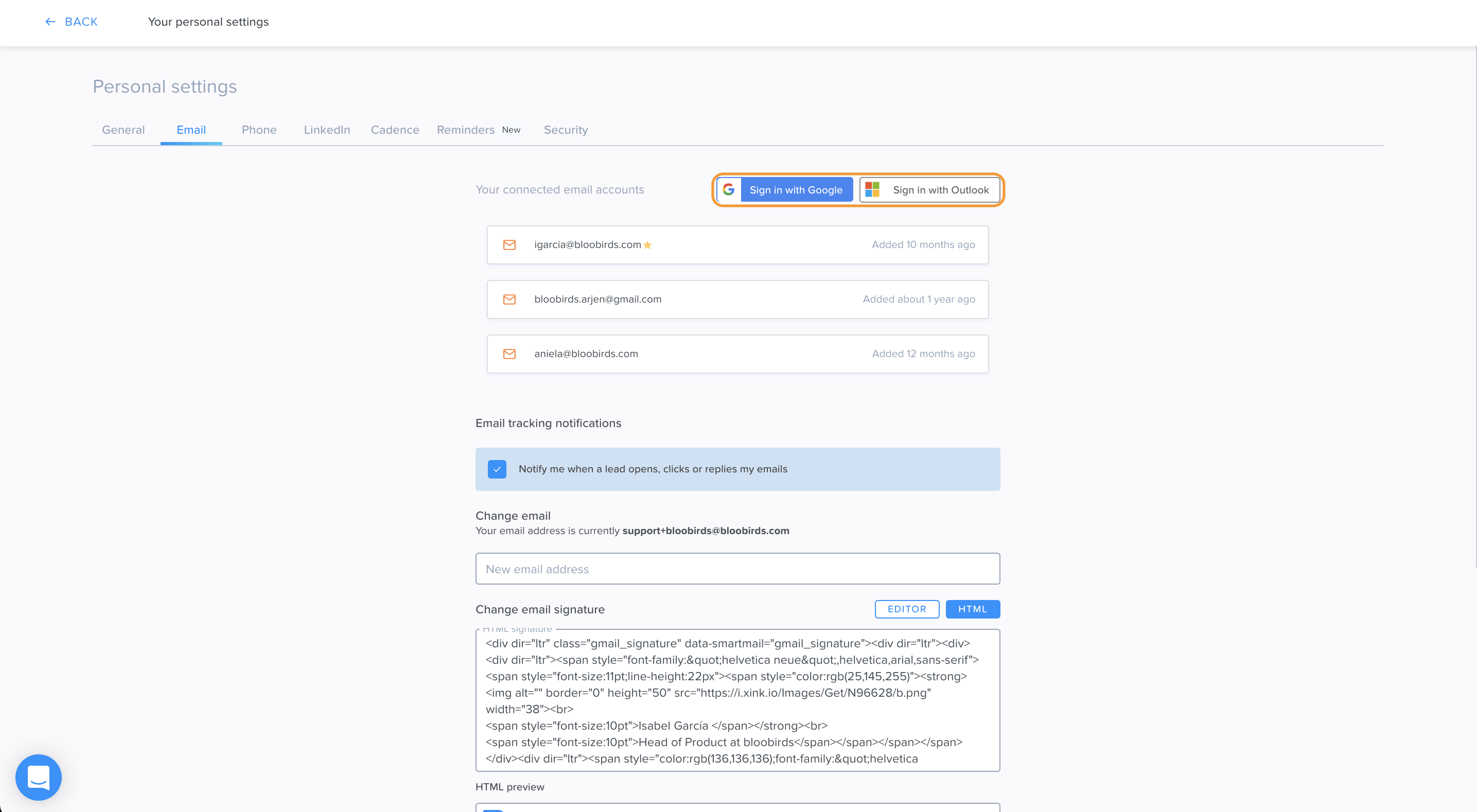 At the end of the process your email account will be added on the Bloobirds' app and set it as your default email.

In case you have any questions, our
support
team will be happy to assist you.
Watch out
Only one lead must be included as the recipient of your email. Other people included in the email must be added in CC.

If you include more than one email as the recipient of the message, Bloobirds will not register this email in the system.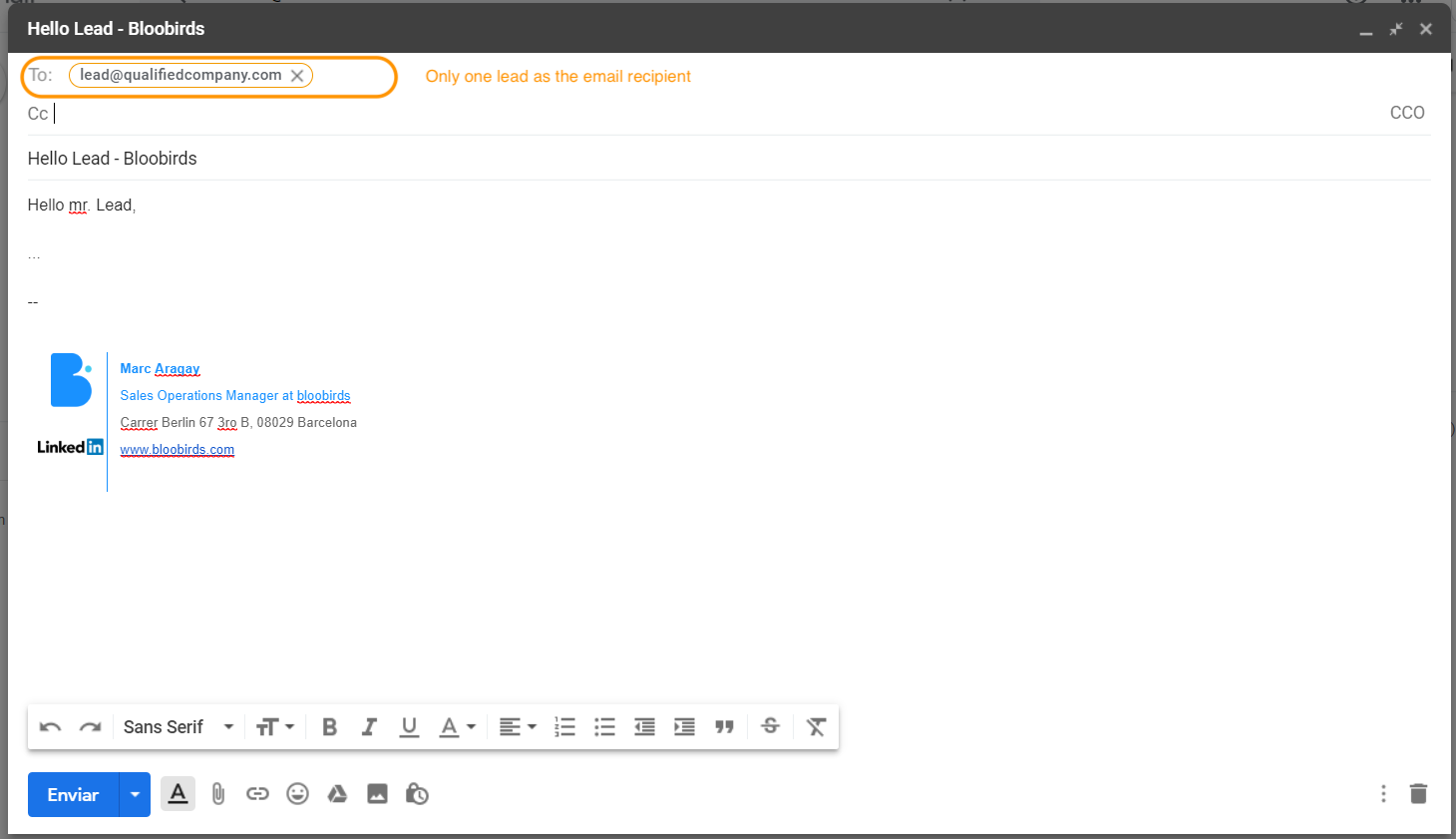 Incoming emails
Bloobirds synchronises incoming emails from your registered leads.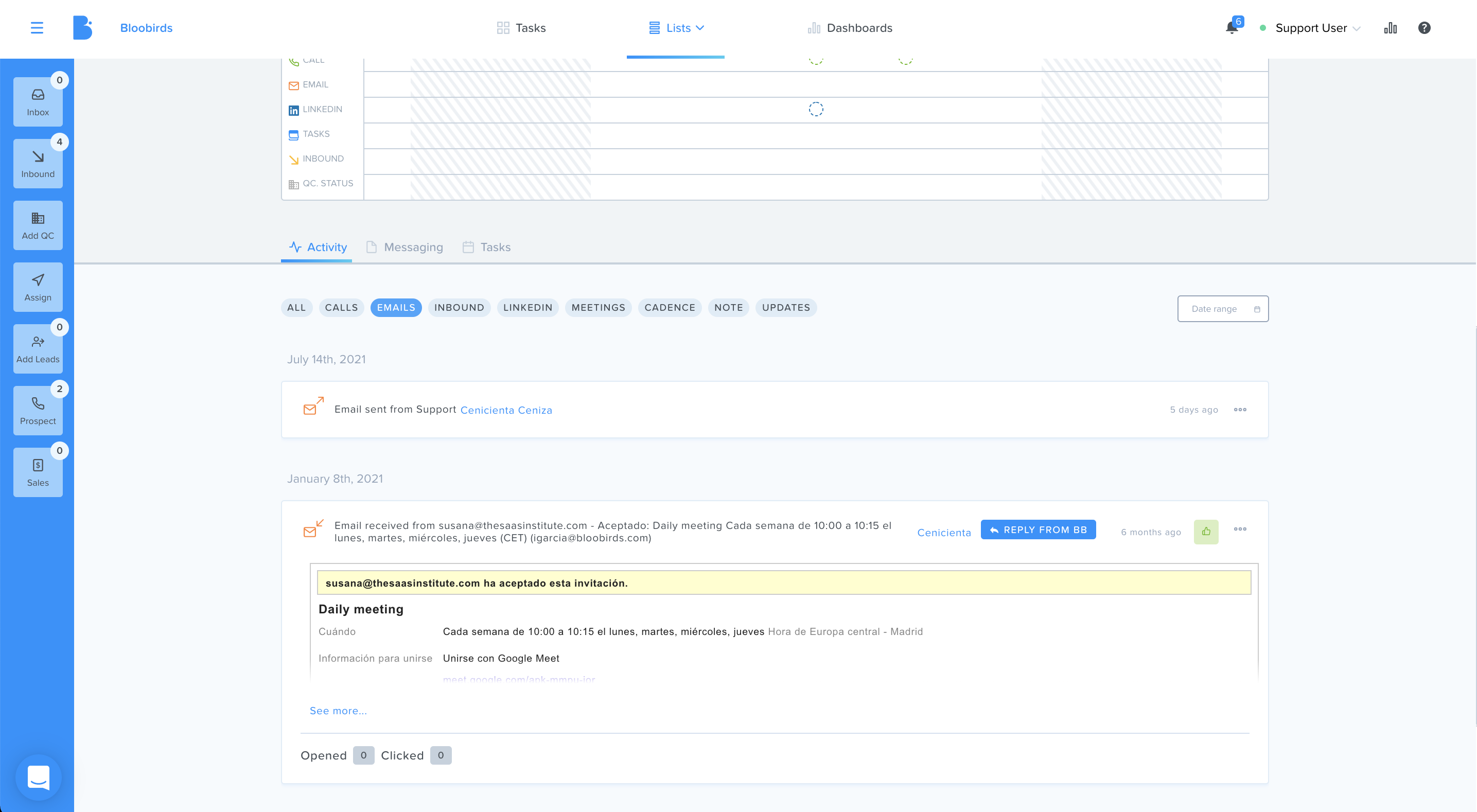 For this to happen, there are a few requirements that need to be fulfilled:
User email address
The email needs to be sent to any of the email address that your user has synchronised on the app (see above Outgoing emails).

Registered lead
The lead must be
created
on Bloobirds with the same email address that is being used for the email exchange.
User as recipient
The Bloobirds' user must be included as the only recipient of the lead's email message (not in CC).