What is this?
Bloobirds helps you
get organised and become more efficient
by
creating
your own lists, choosing
columns
and
filtering
results.
In addition to this you can also sort the result of the lists by clicking on the arrow next to each column.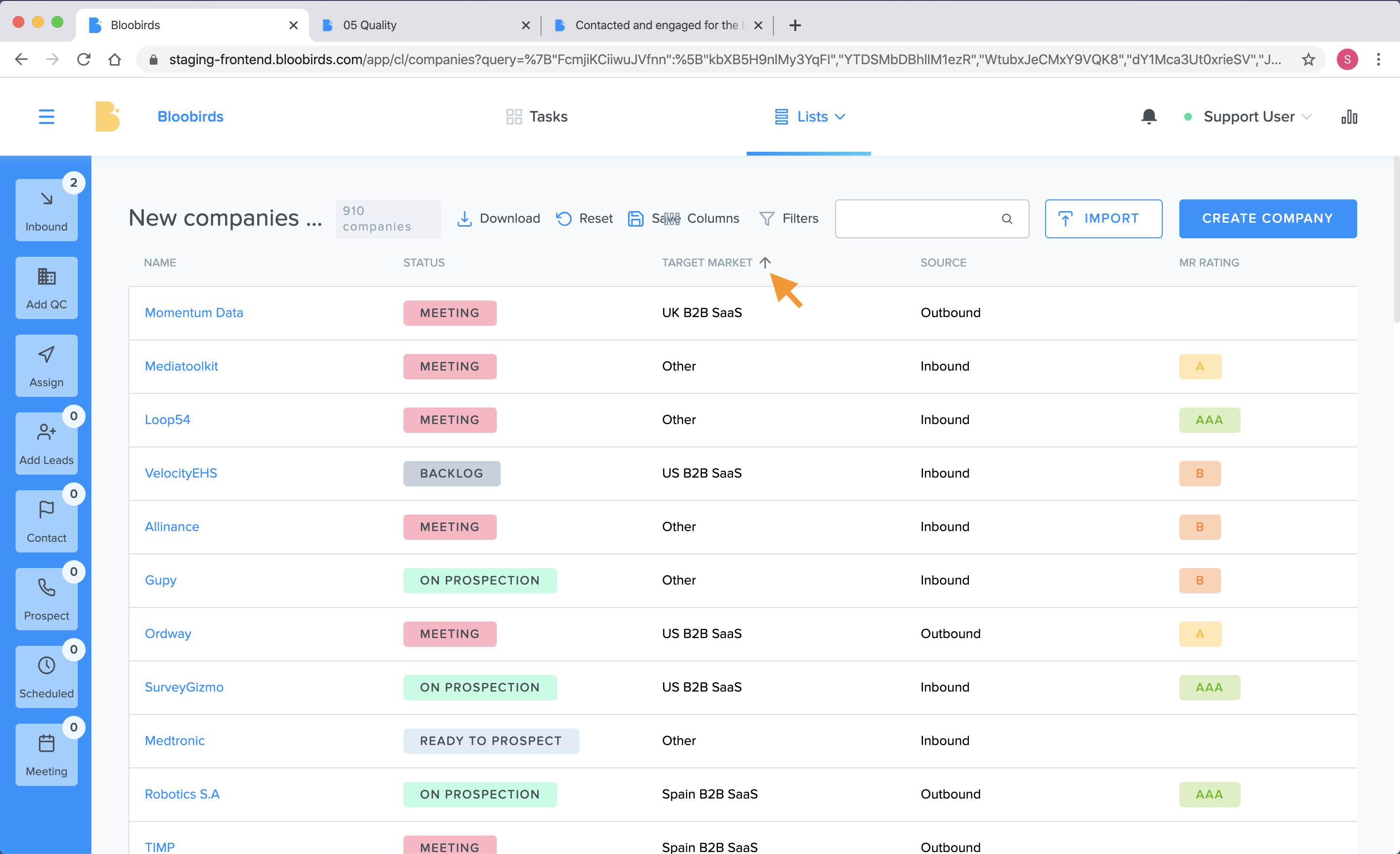 How does it work?
Let's have a look at a use case, if you want to organise your list of companies by rating, hover your mouse over the column name MR RATING.

An arrow will show up, click on it and the companies will be sorted from ascending to descending rating or viceversa.