There are two ways to create a company:
On the task bar
Select the task Add QC on the left bar: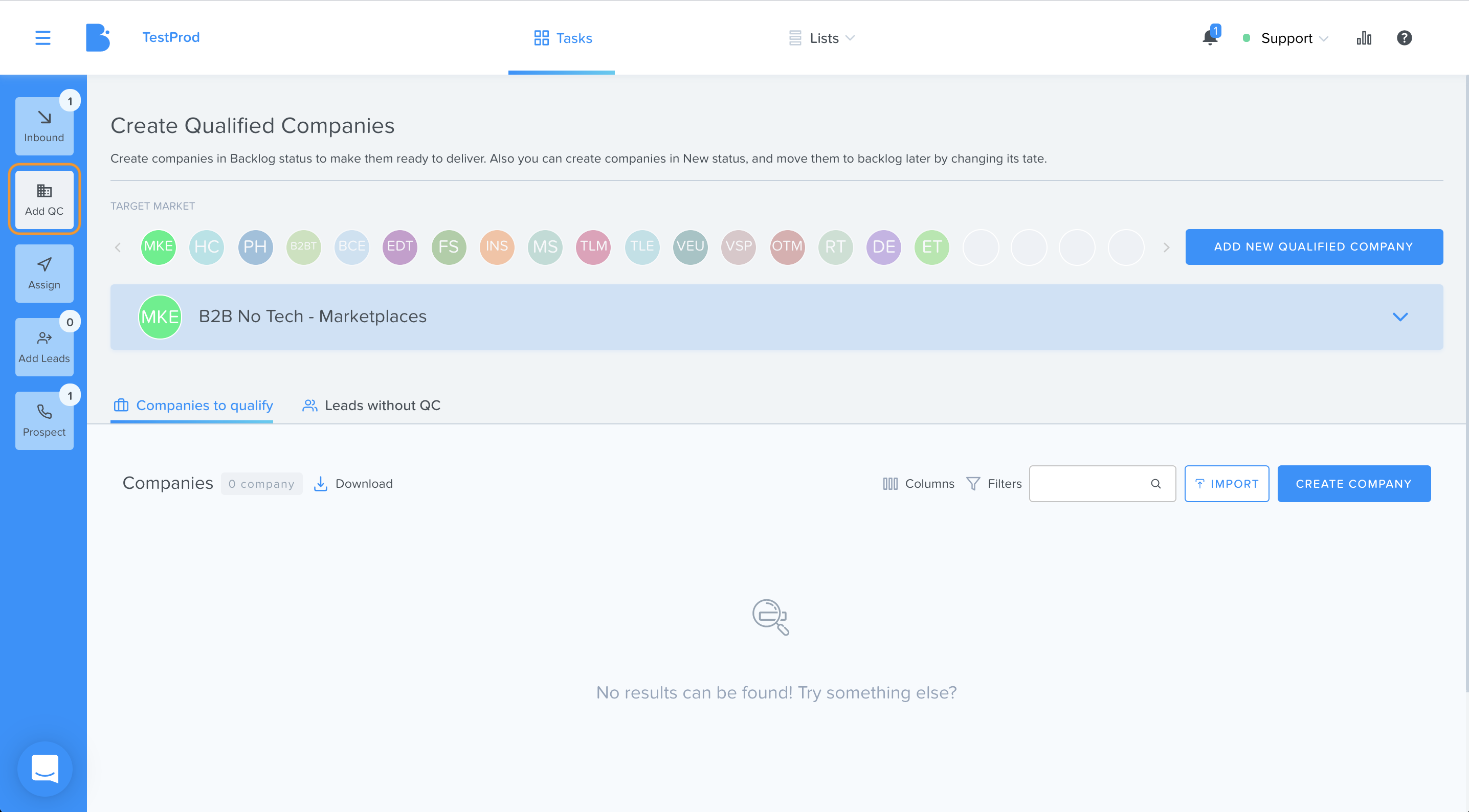 On the task, select ADD NEW QUALIFIED COMPANY o CREATE COMPANY.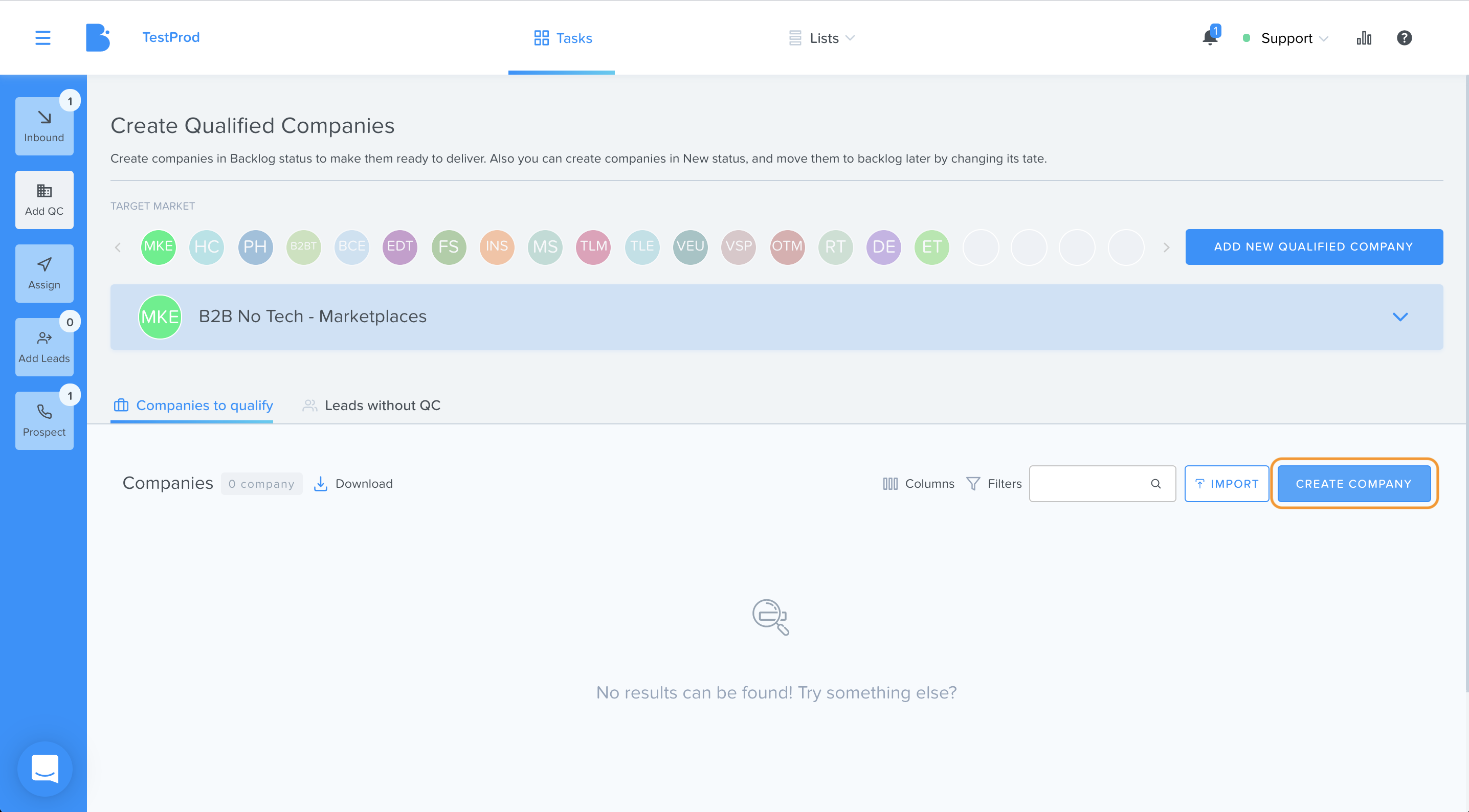 A form will pop up, complete it with as much information you have available, the fields marked with an * are compulsory: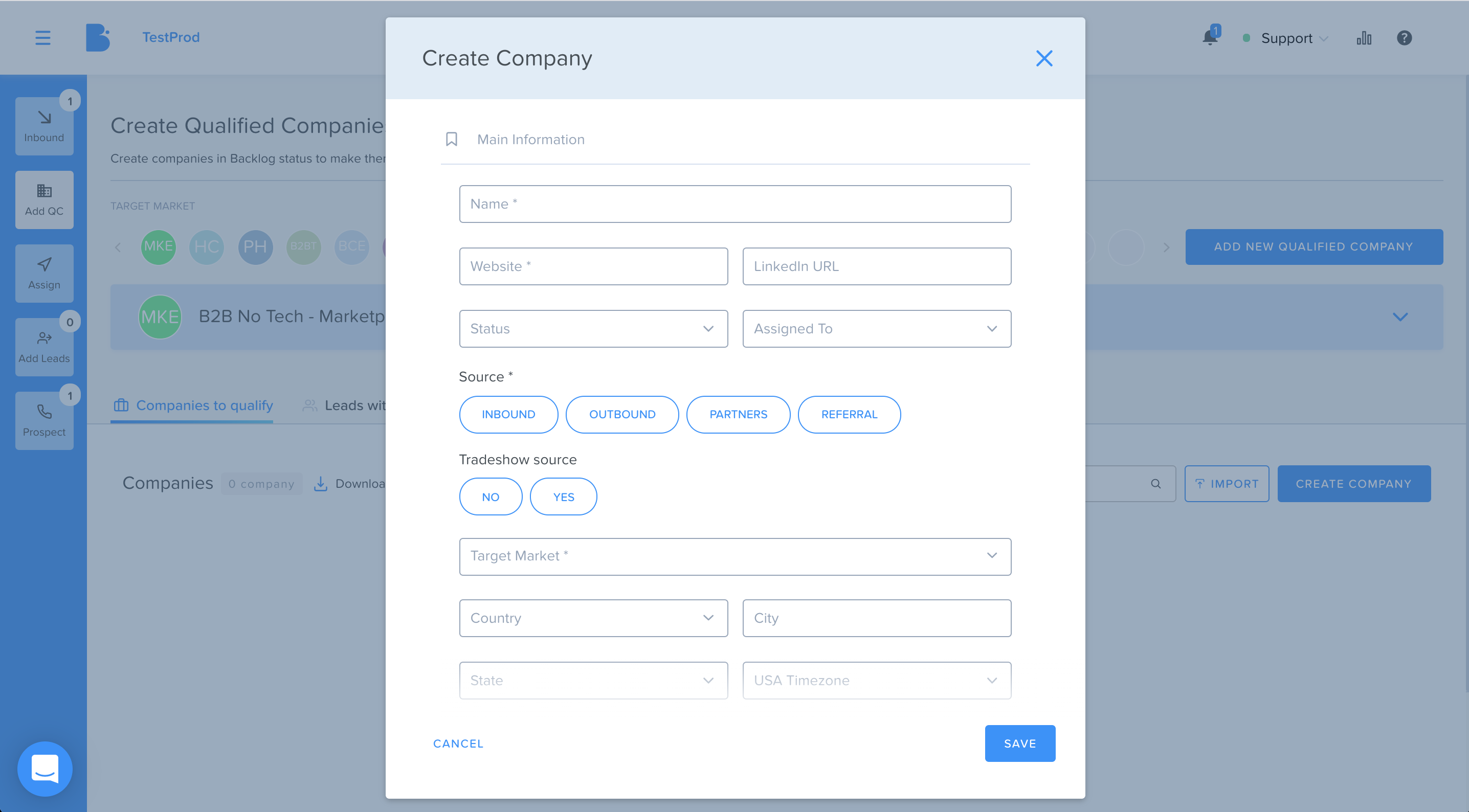 Once filled in, save the company: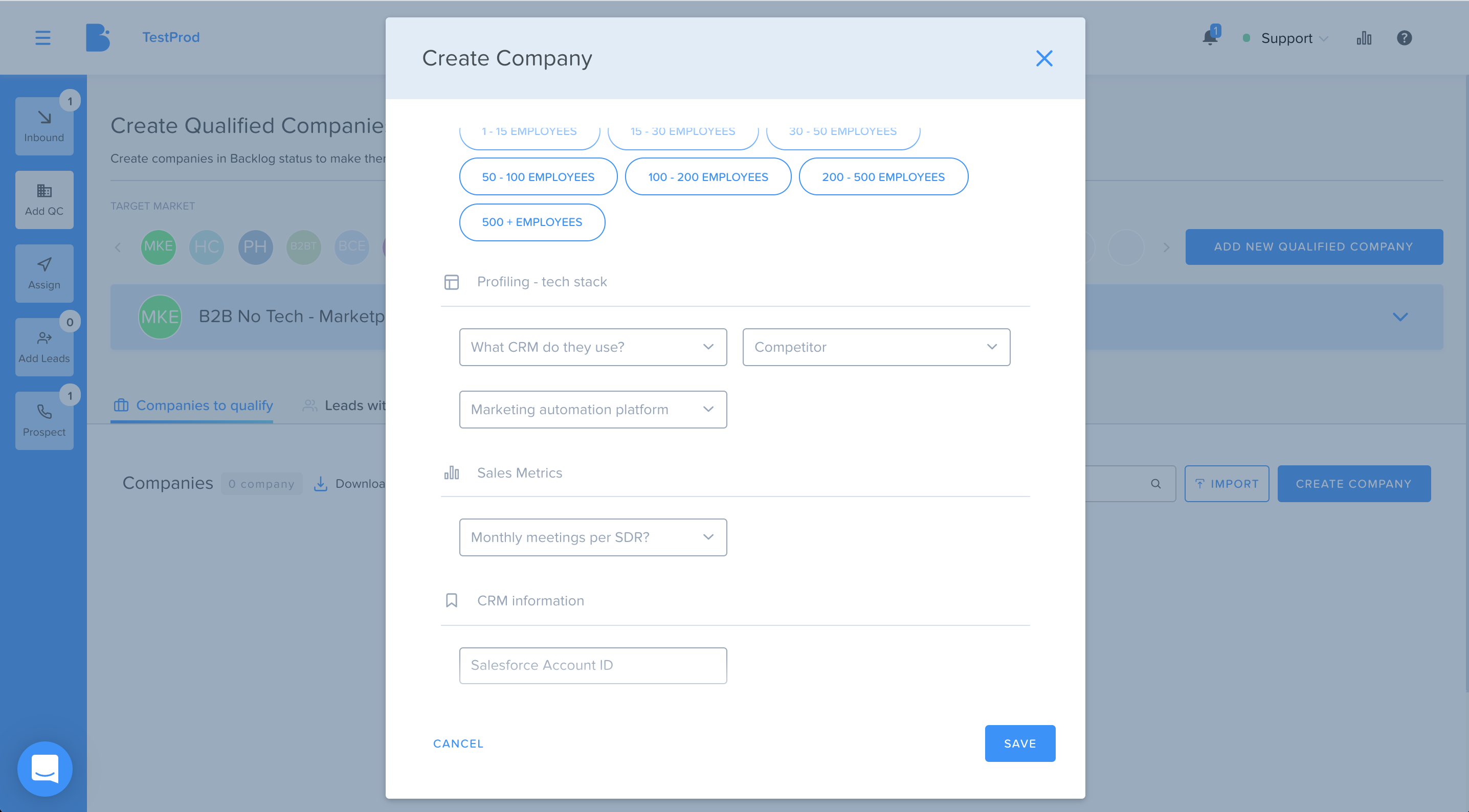 On the lists
Select Lists at the top of the page and then go to Companies and click on CREATE COMPANY.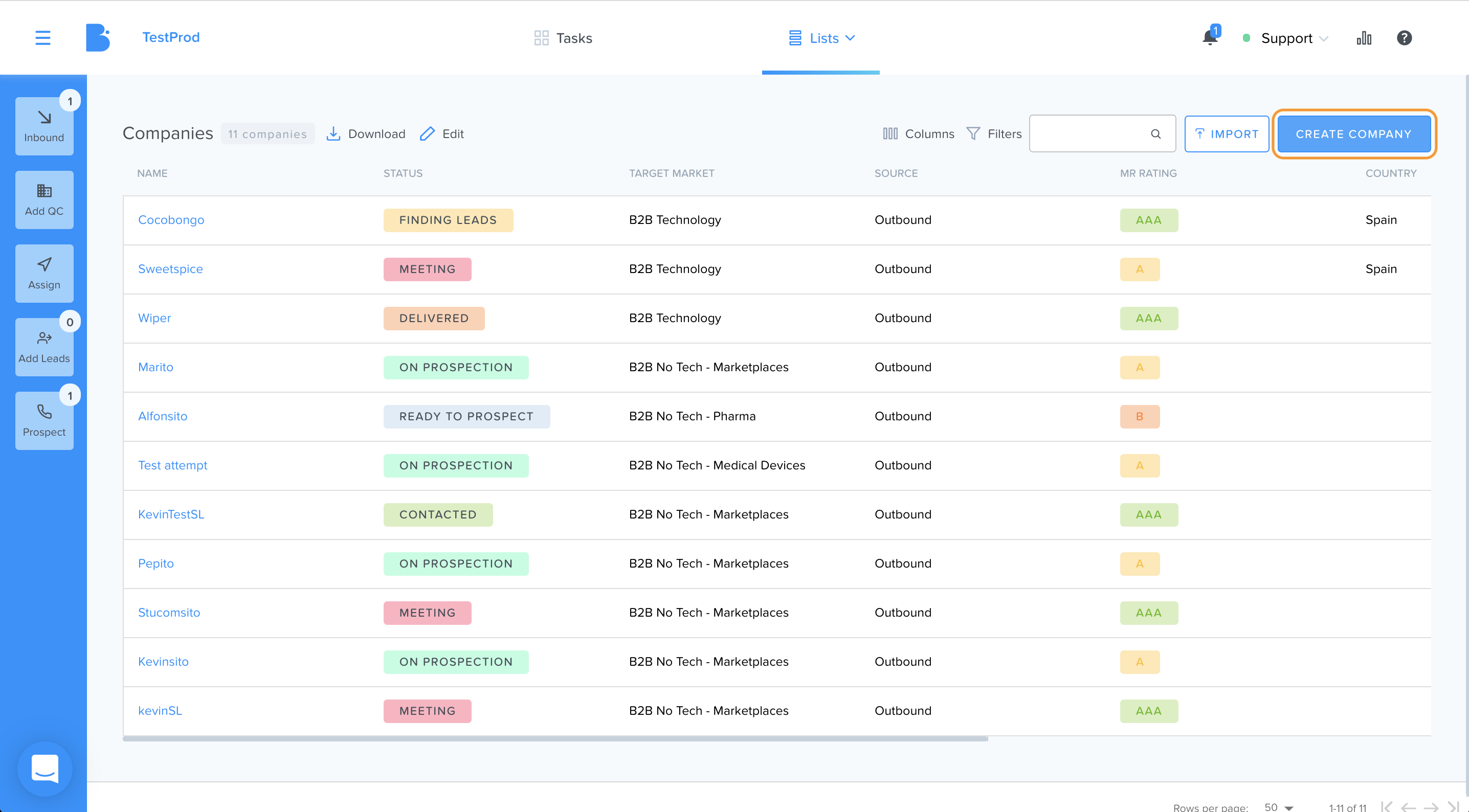 When selected, a form to create a qualified company will open up. Fill in all the information available, the compulsory fields are marked with an *: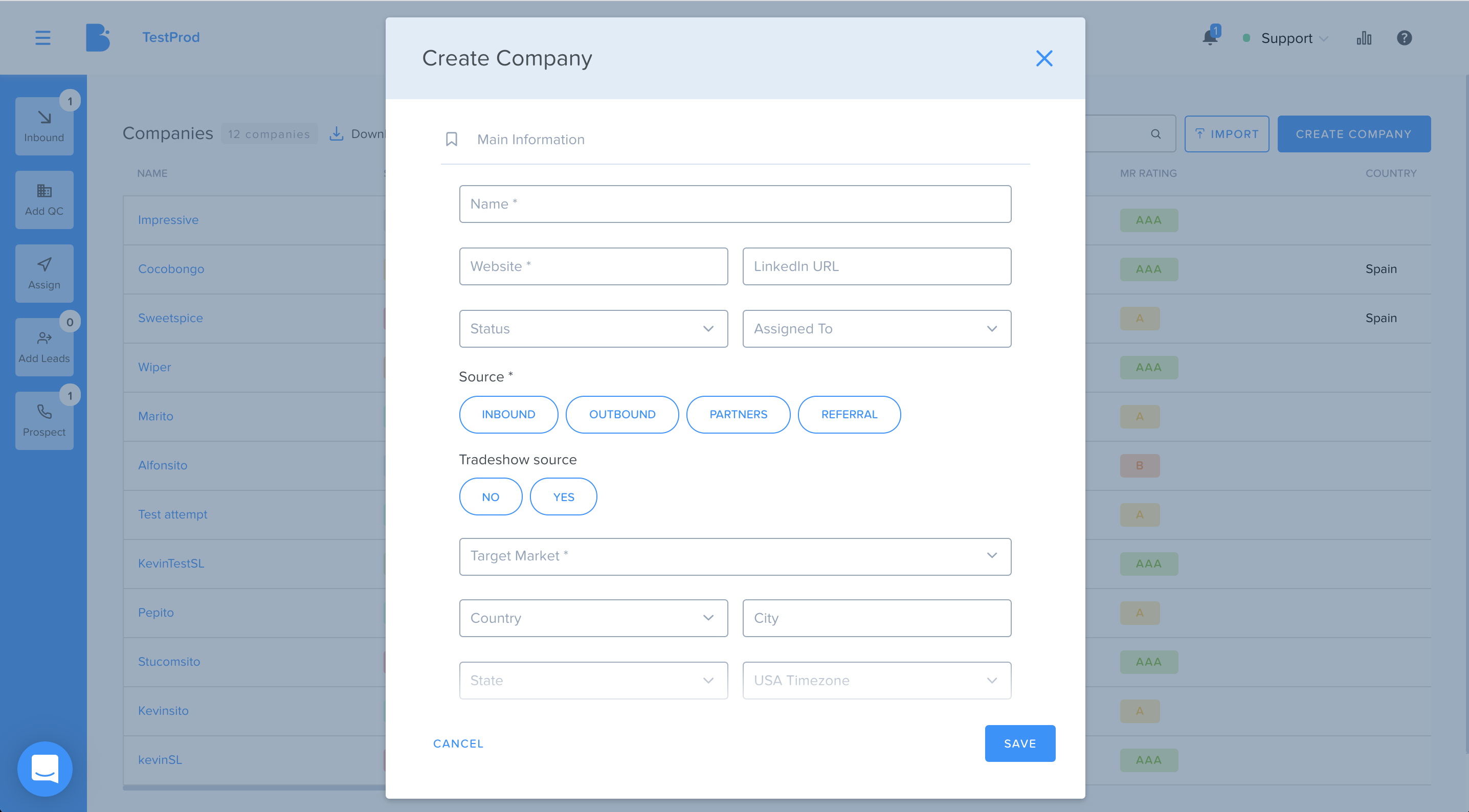 Complete the form and click on SAVE.
Once the form is completed, a new company will be added to the list: