What it is
Overdue tasks are tasks that were scheduled to be carried out in the past, but no attempts took place on that day.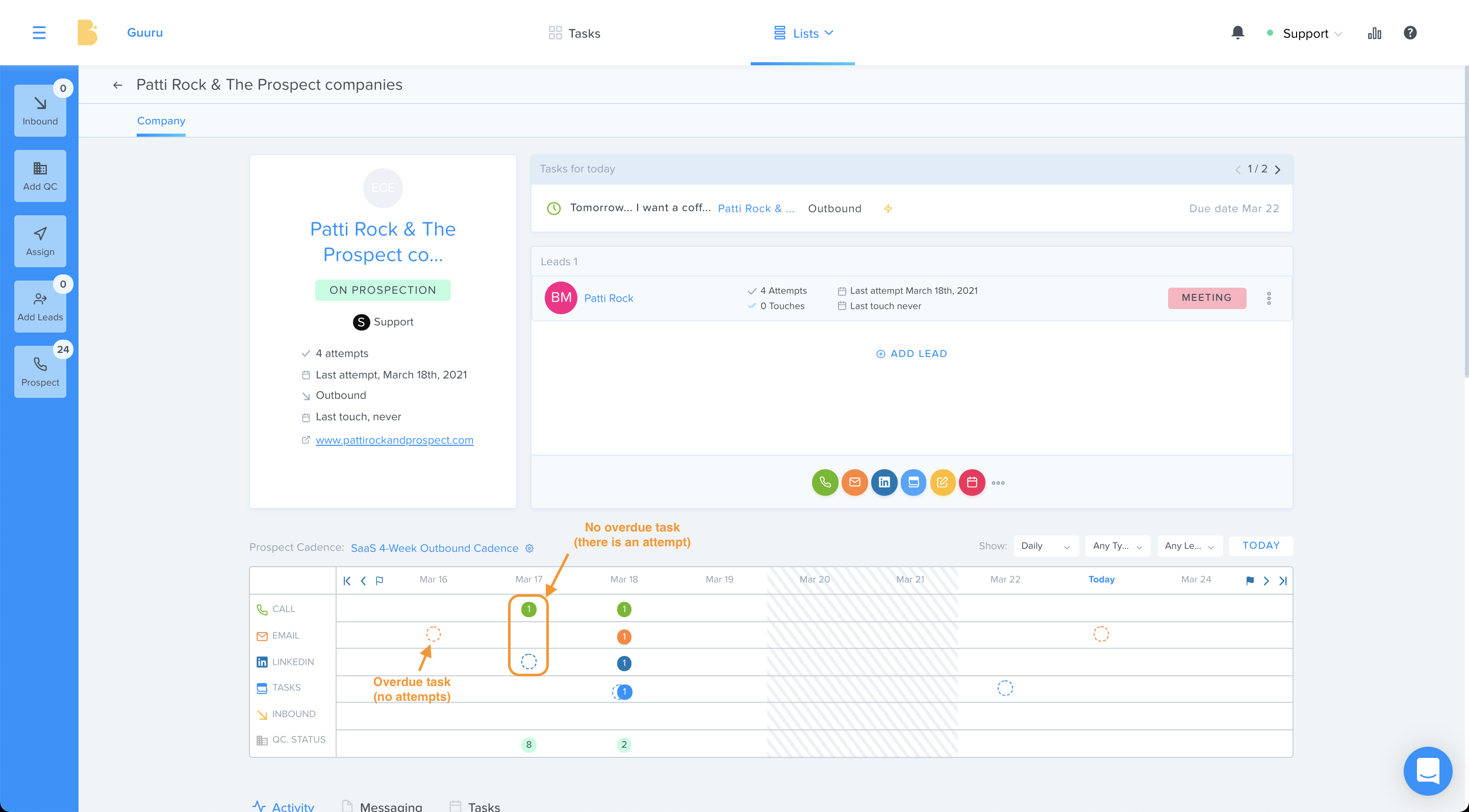 Bloobirds shows a list of the last overdue task for each company.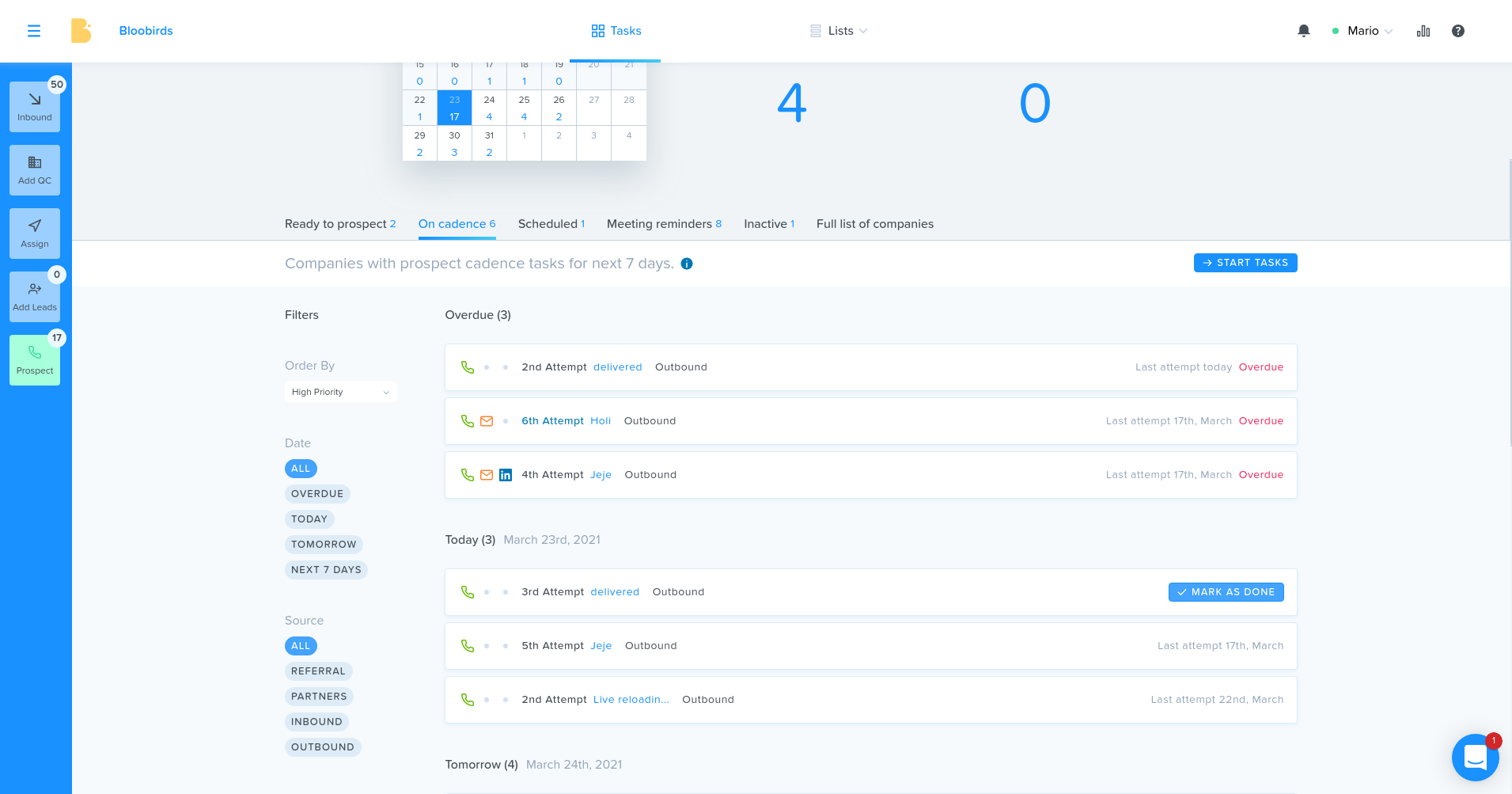 How does it work
Bloobirds will show the last overdue task for each company under the Prospect subhome and on the company view.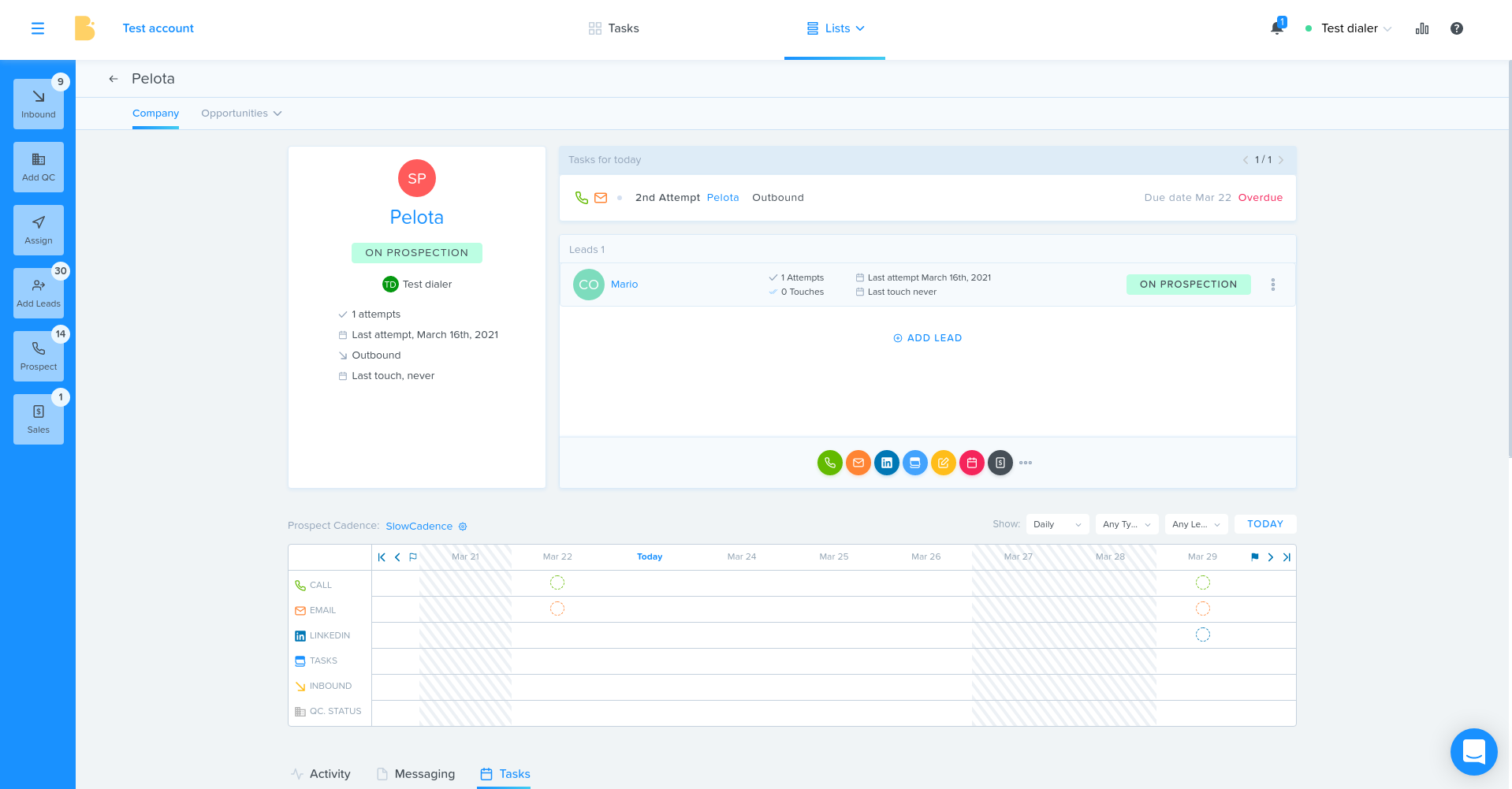 Type
There are three types of tasks that can be overdue: cadence, scheduled and meeting reminders.
Cadence
On cadence tab, these are the last tasks scheduled on the cadence that have not been carried out. This is, there has been no attempt to complete them.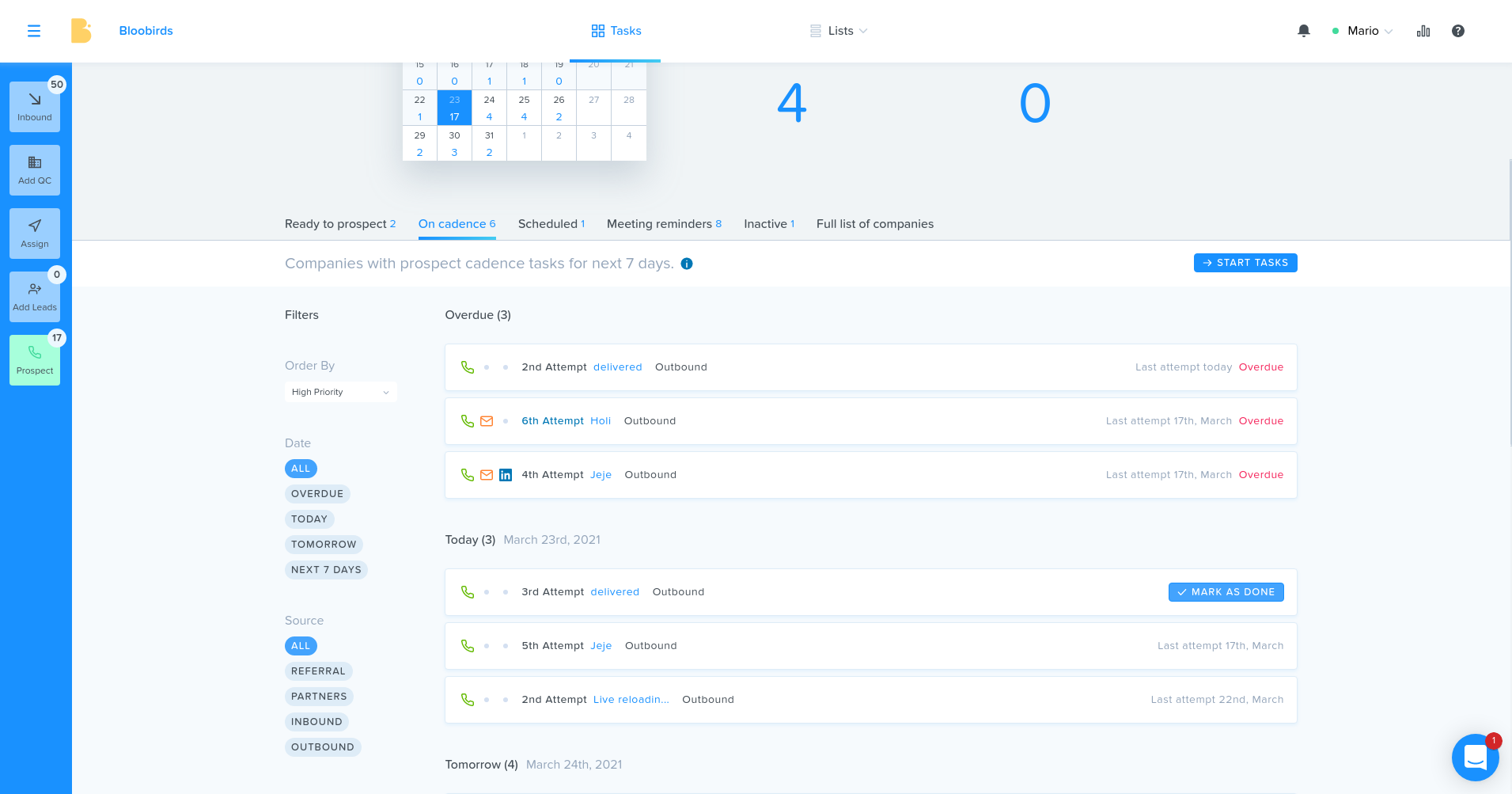 How to complete cadence overdue tasks
The overdue cadence tasks can be completed by carrying out an attempt today. Once completed, these will be registered as Completed overdue.
If you have carried out an attempt but have not manually clicked on Mark as done, Bloobirds will automatically mark it as done at midnight.
The overdue tasks that elapsed without an attempt, will be registered as Rejected and disappear from the list and you will not be able to complete them.
Remember that Bloobirds only shows the last overdue task for each company.
Scheduled
These tasks have been scheduled manually by the user but have not been completed. These can be manually rescheduled and mark as done anytime.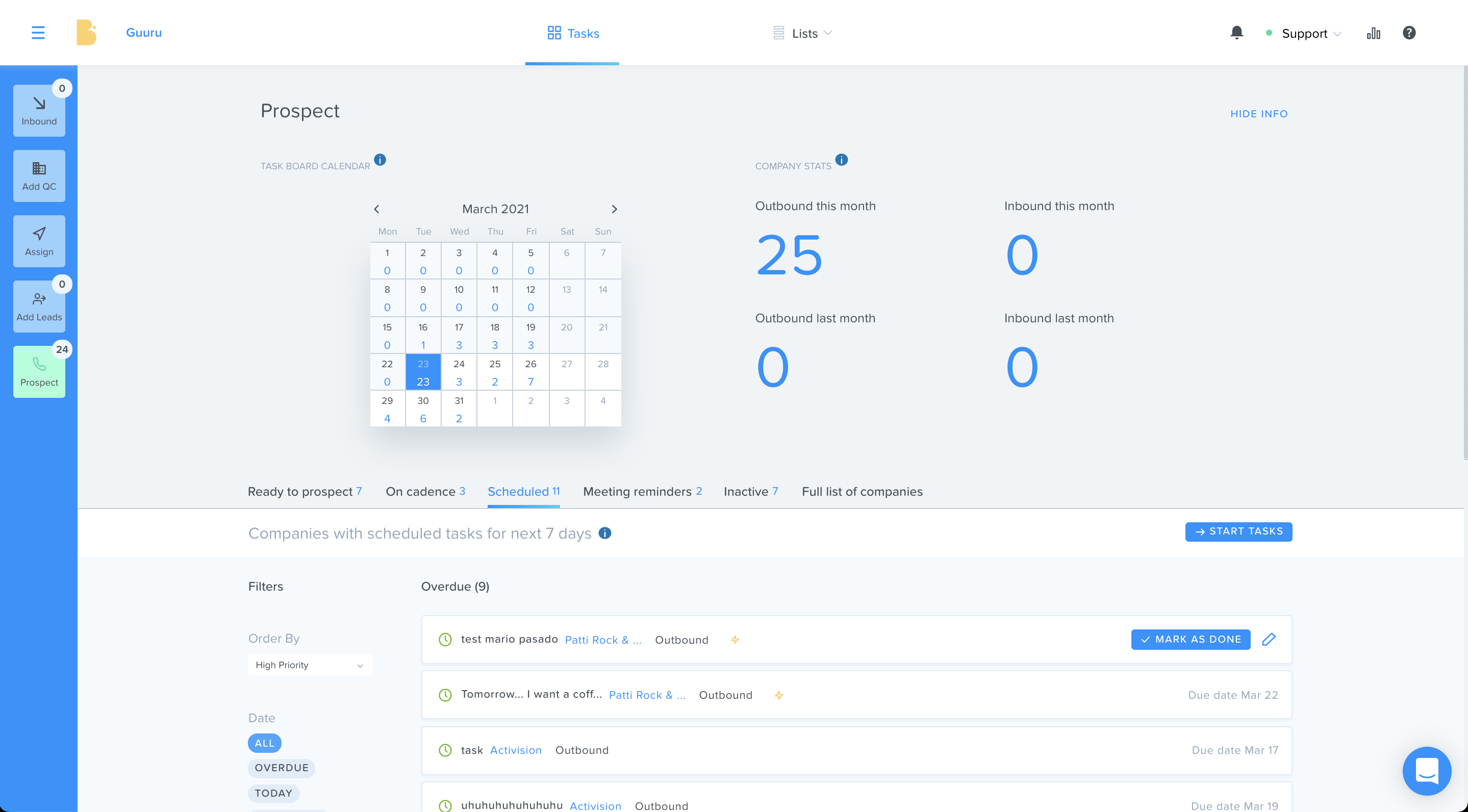 Meeting reminders
These are meeting reminders that are created automatically whenever a meeting is scheduled. These cannot be rescheduled but can be marked as done anytime.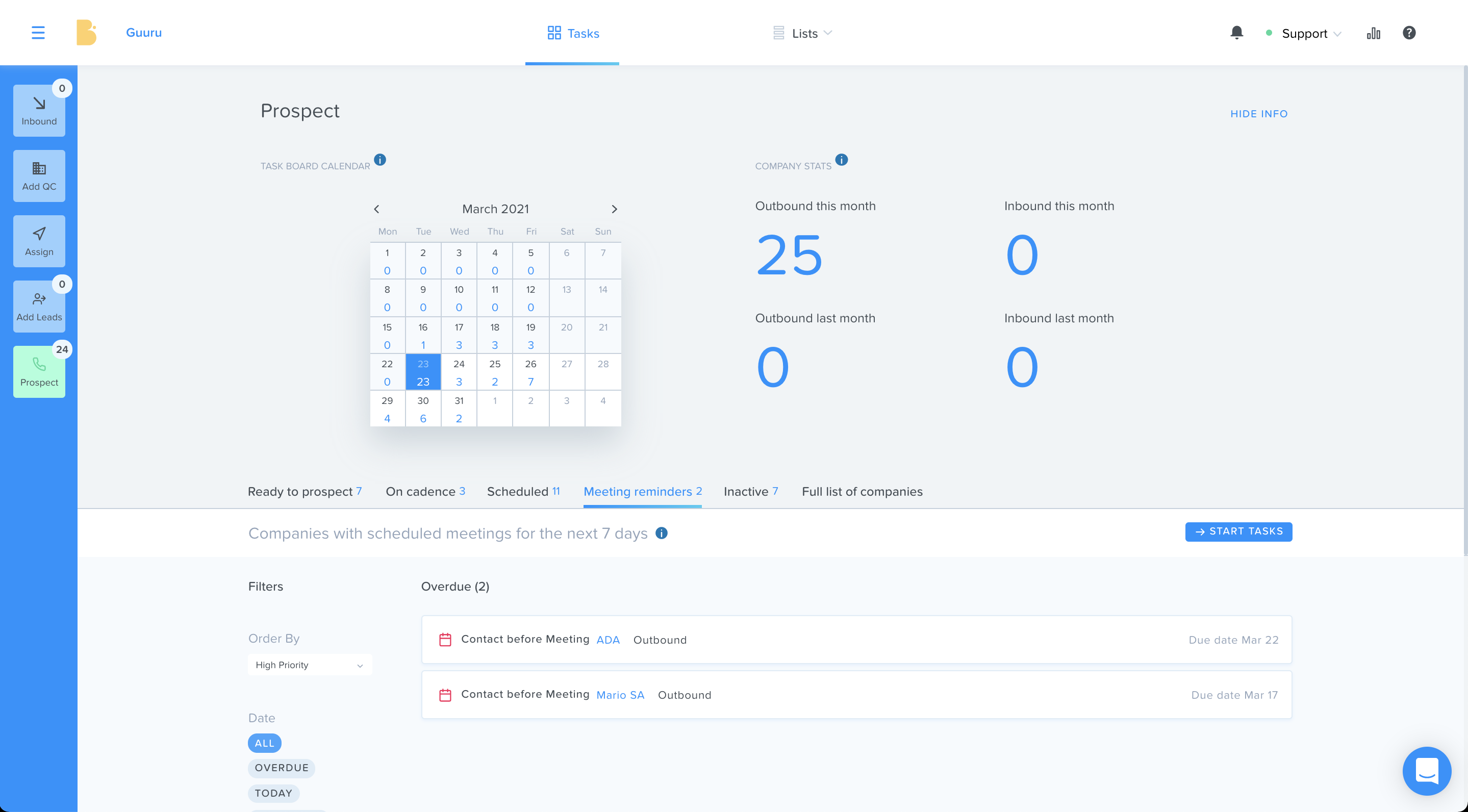 Complete overdue tasks without an attempt
As a Bloobirds administrator you can -if the Sales Manager agrees to it, allow users to mark as done overdue tasks, even if they have not carried out an attempt.
This is set in the Cadence section in Admin by disabling the Automated option.