On the activity feed, there are activities that have been saved without showing all the details.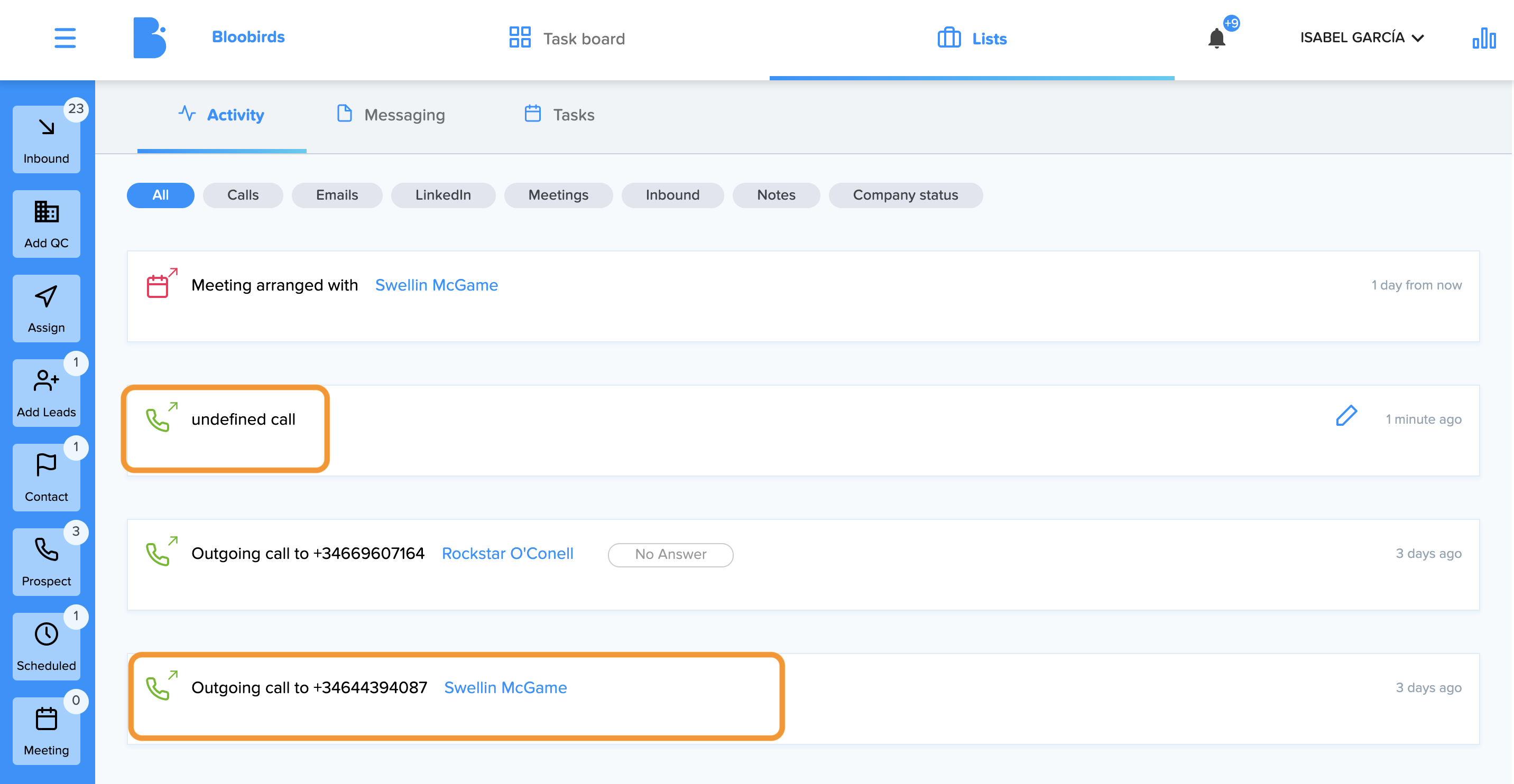 Why?
Because when registering the activity not all the fields have been filled in properly.
This can happen if:
The call result has not been specified when making a call.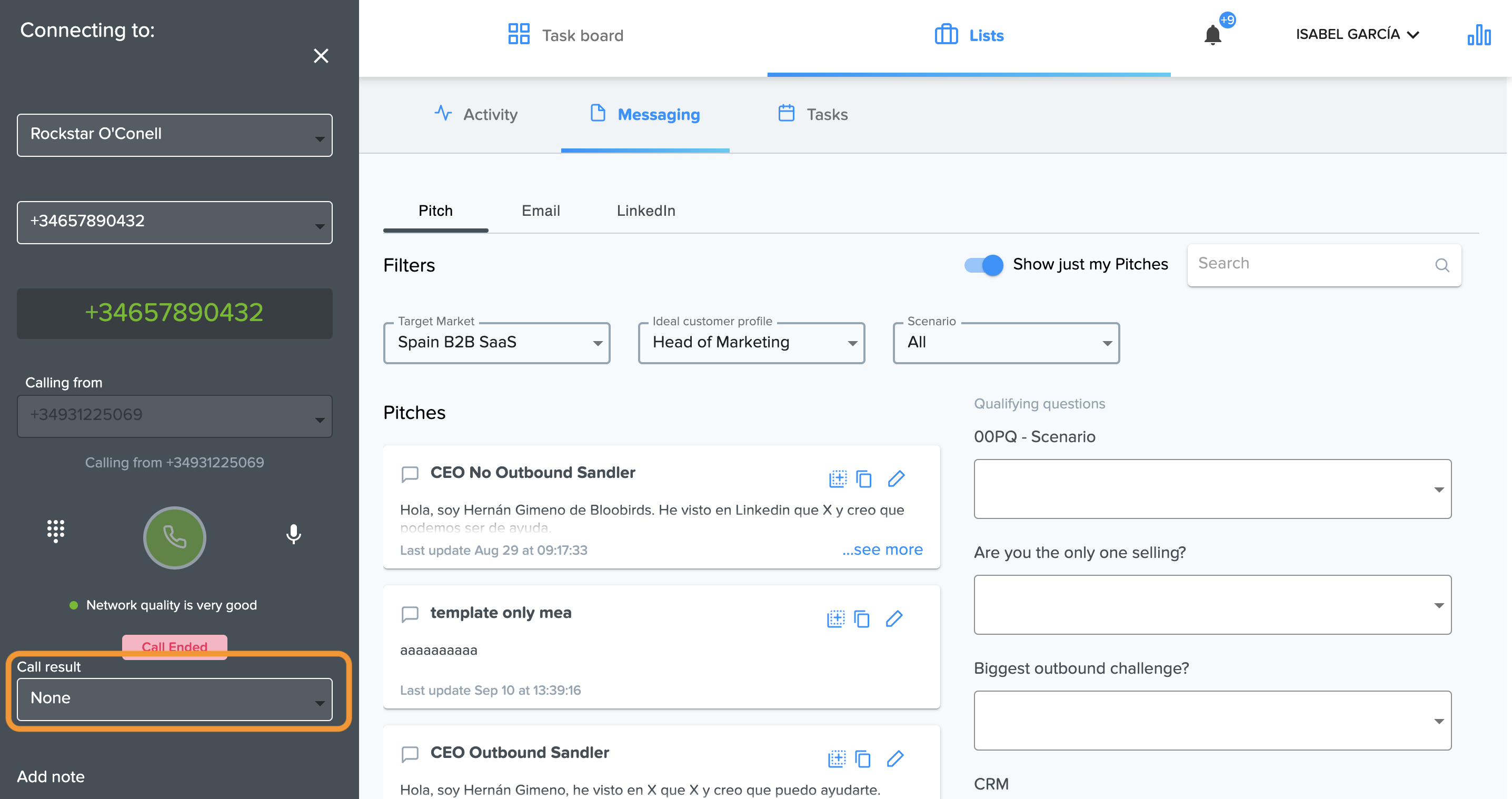 Or when manually registering an activity, only the fields Type of activity and Date were filled in, then Bloobirds shows an undefined call on the activity feed.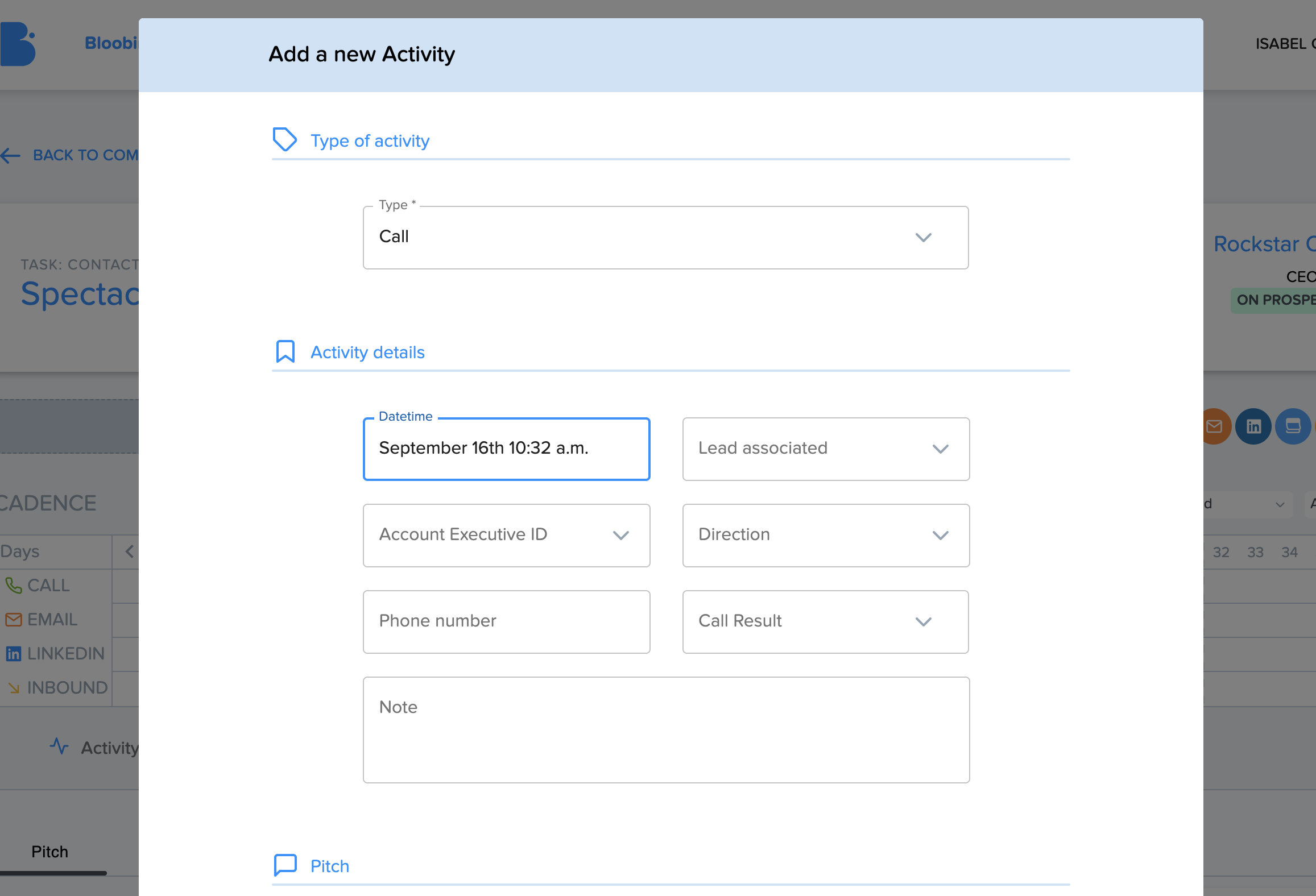 What should I do?
Complete the activity fields so that it will be properly registered.

To do this, hover your mouse over the activity tile you want to complete and a pencil will appear, click on it.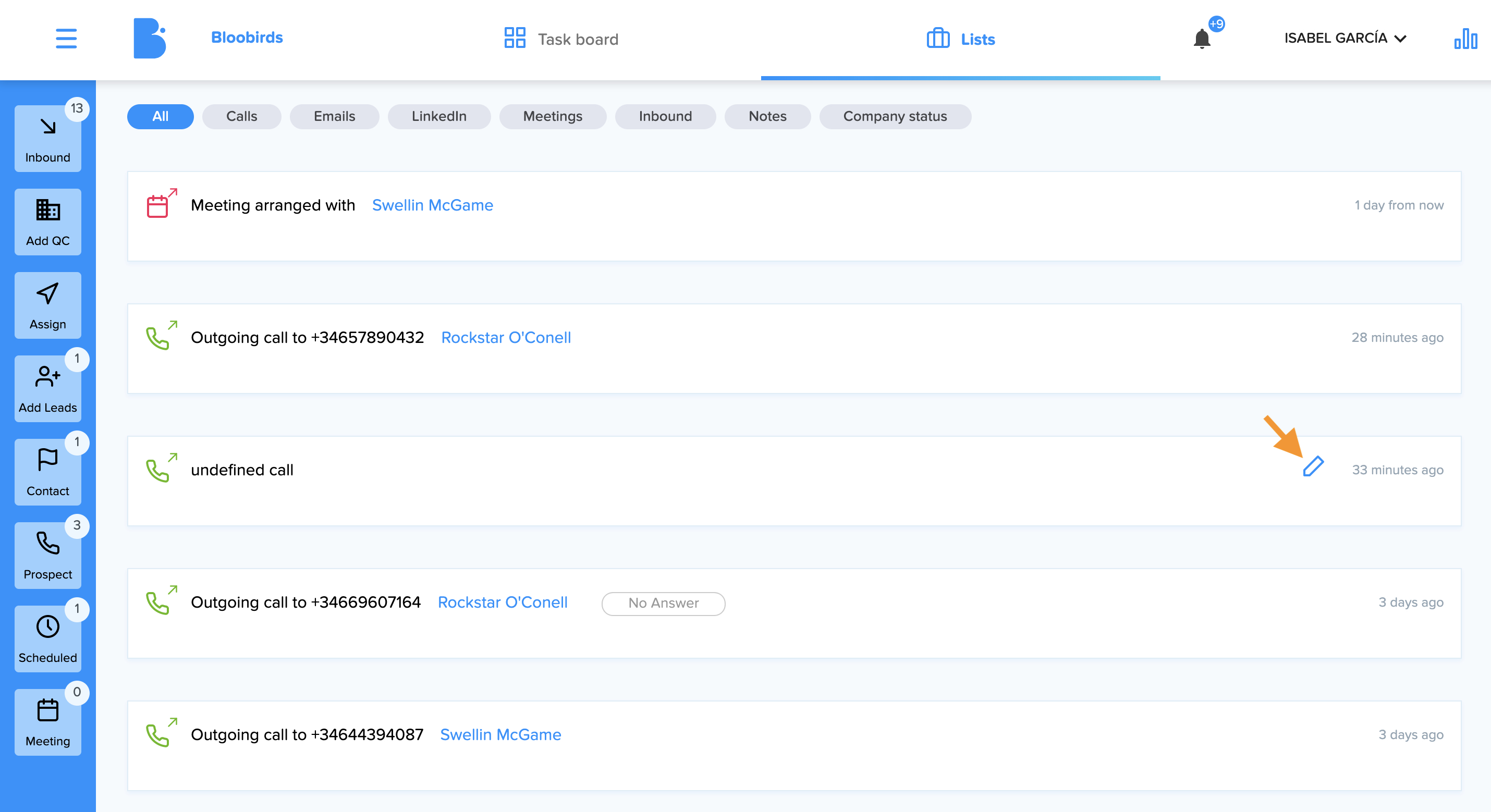 Fill in the Activity details fields and click on SAVE.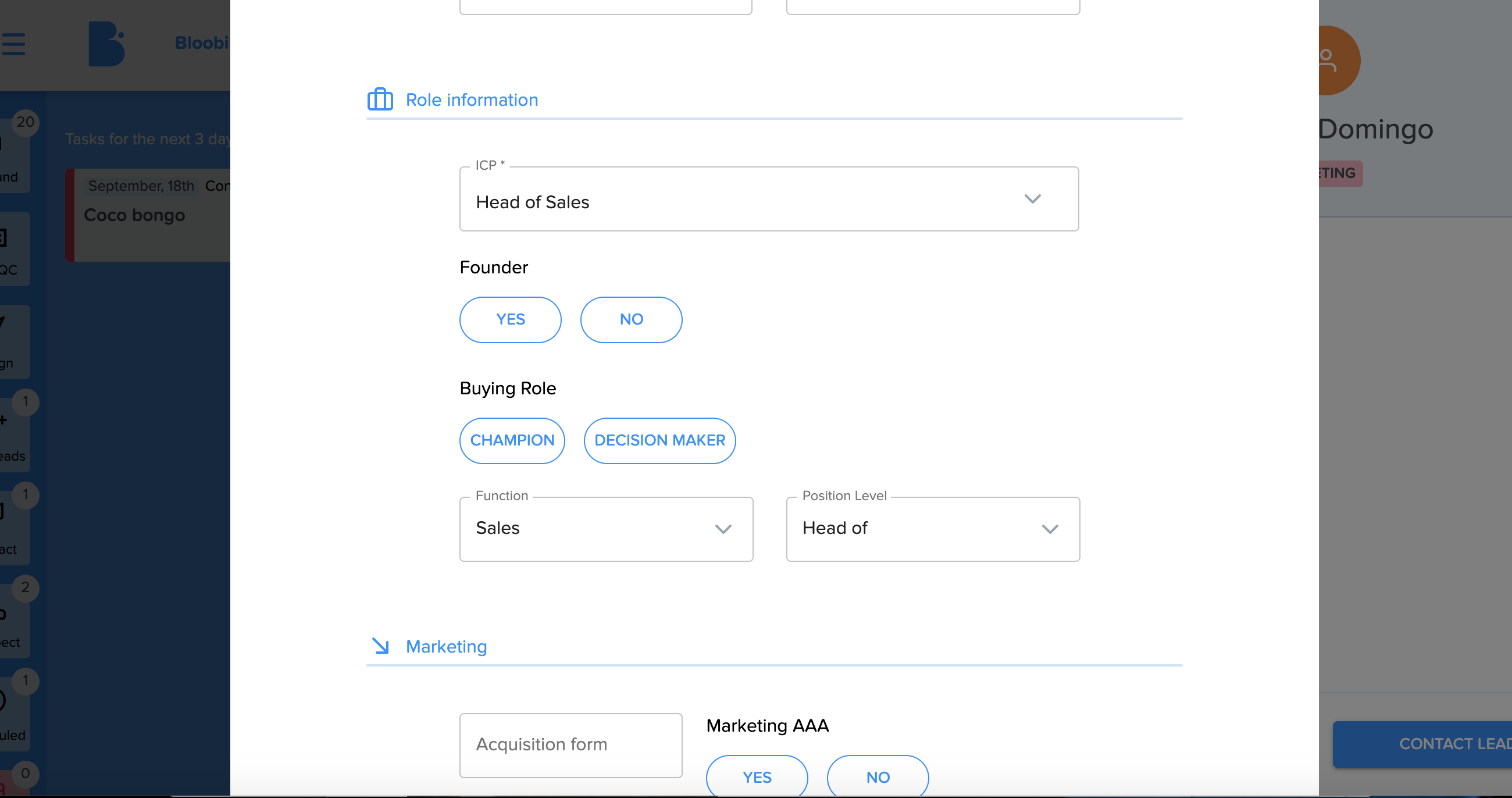 The activity feed will now show completed with all the details.