Why?
There are two circumstances in which a company's cadence is not displayed on the company dashboard, these are:
The company is created without having a target market associated.
The target market associated with the company has no predefined cadence.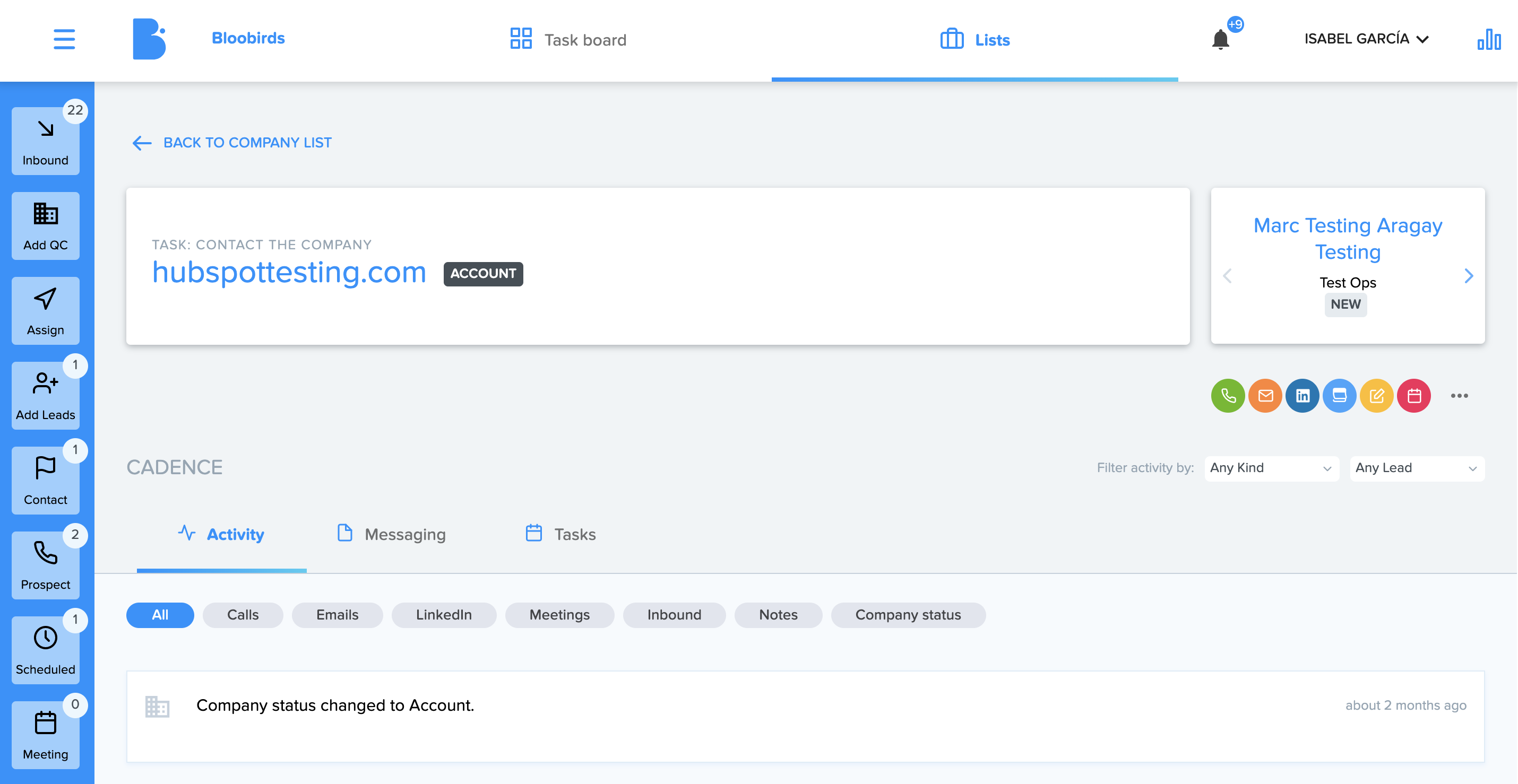 What should I do?
What you should do depends on the reason why the cadence is not showing on the company dashboard, if it is because there is no:
Target market
If there is no target market assigned to the company, go to the company's profile view by clicking on the name.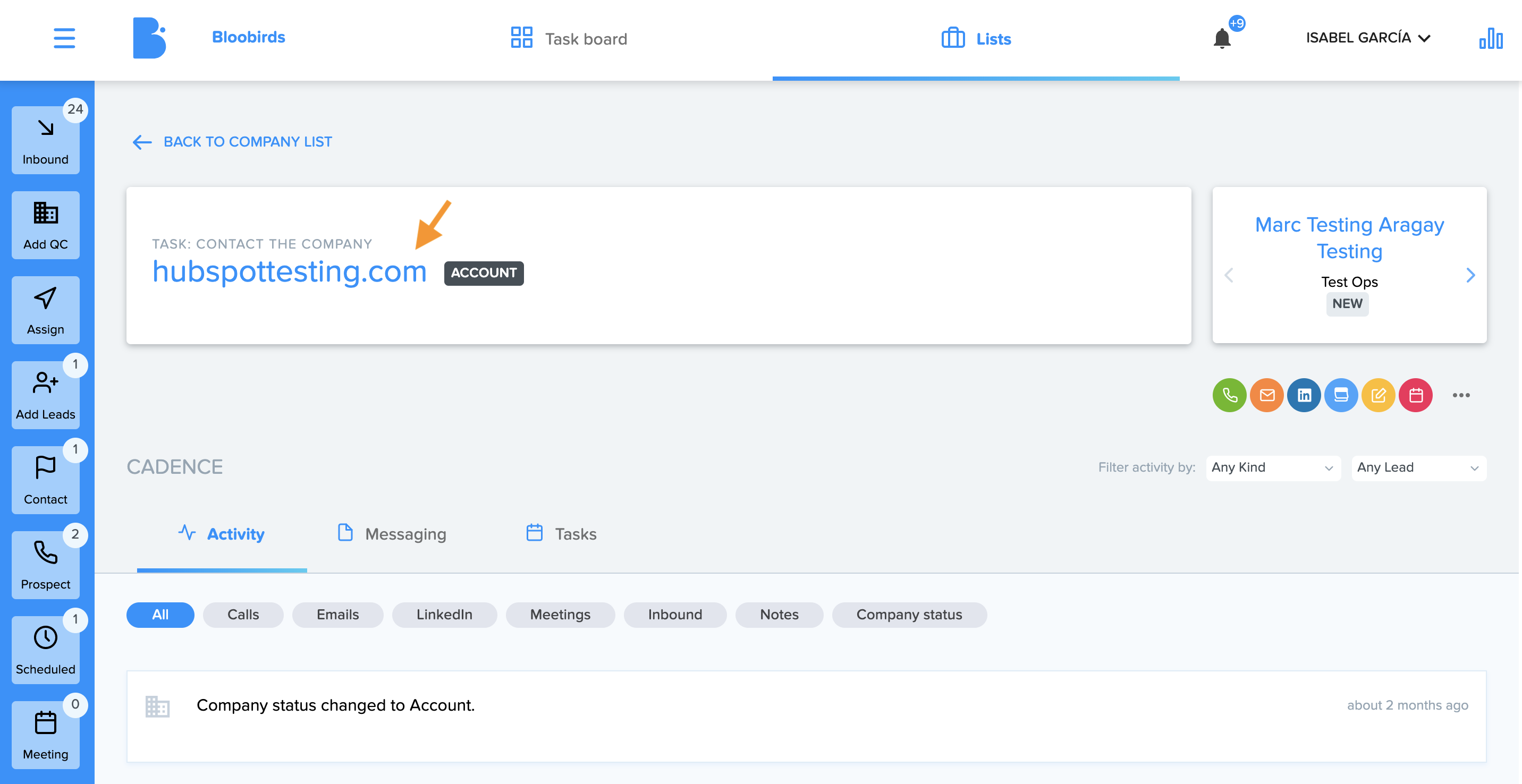 The company's profile window opens up, click on EDIT COMPANY.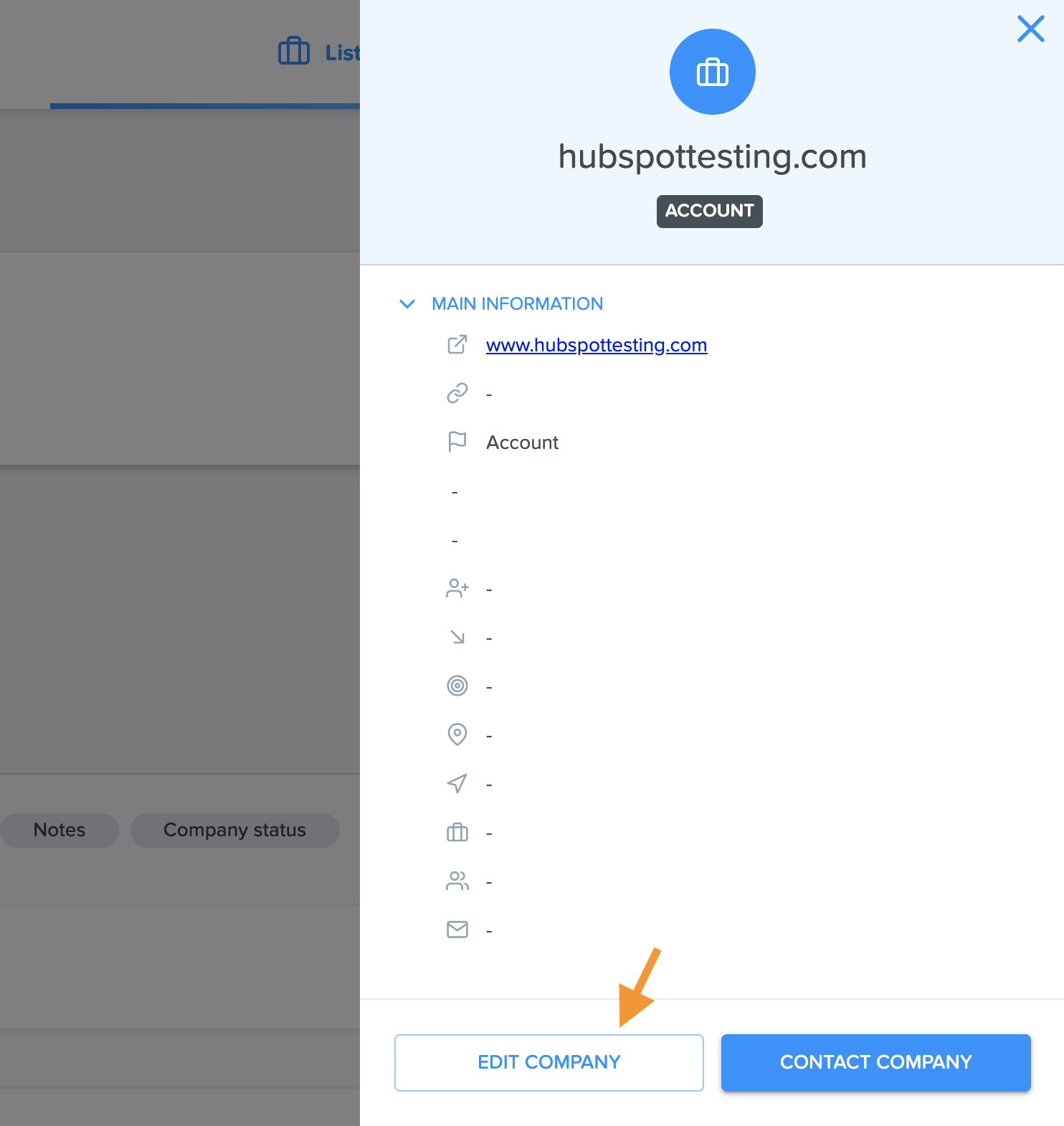 Select a target market from the drop down menu.
Make sure all mandatory fields are filled in. Scroll down and click on
SAVE NEW COMPANY
.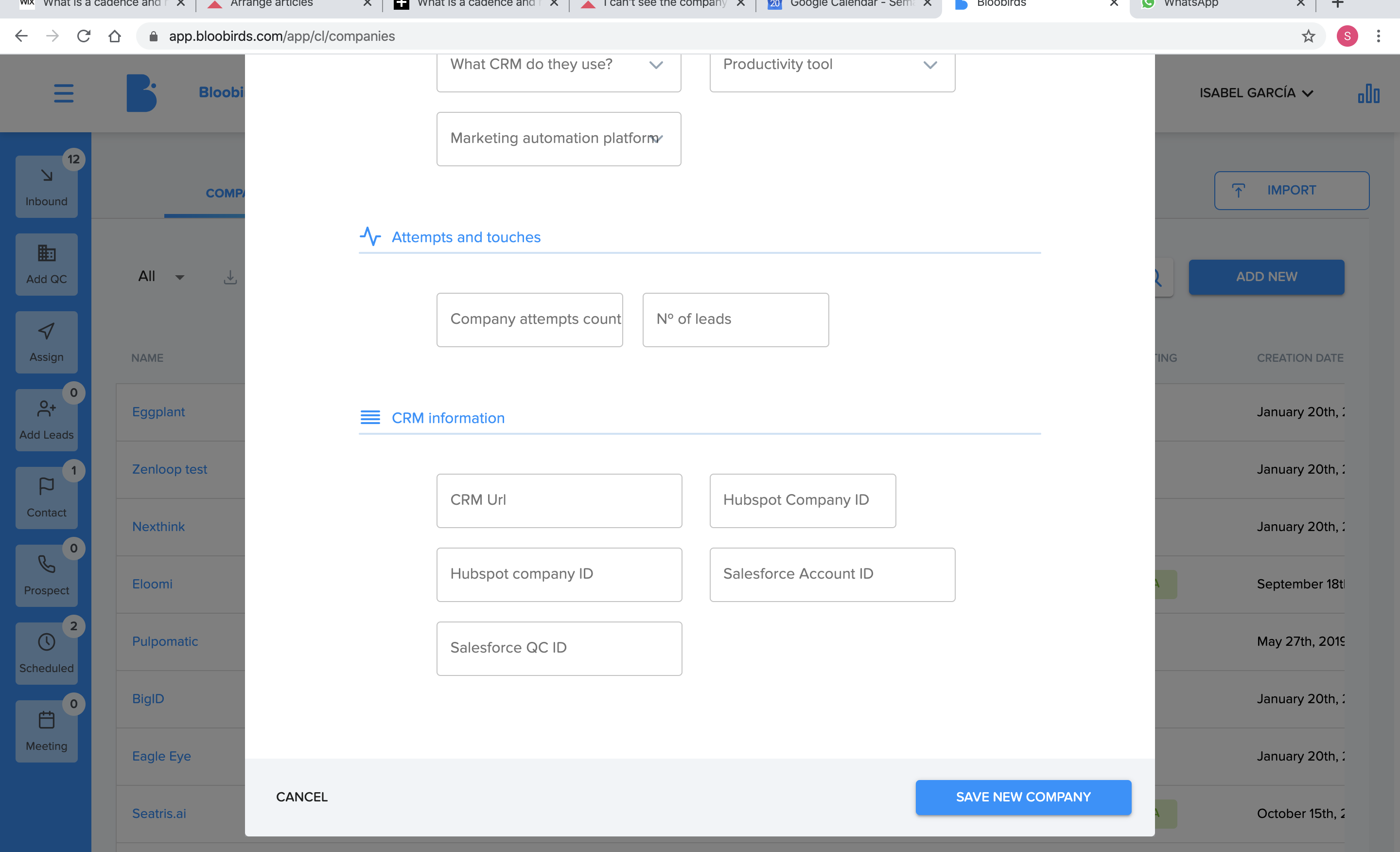 Cadence
If there is no cadence associated with the company's target market, you can ask the Bloobirds technical support to assign a cadence to the target market.