Why is this happening?
If the companies' tasks are not showing on the Tasks bar probably you have undergone a manual migration to the Bloobirds app.
When this happens, the companies that are On prospection status or beyond in the sales funnel, do not have tasks automatically assigned.
This means that, if a company is on stage On prospection, Contacted, or Meeting, you will need to manually record any tasks you want to assign to it.
On the contrary, companies that entered the funnel in stage Ready to prospect or earlier, will go naturally through the sales funnel and have tasks assigned automatically.
What should I do?
There are two ways in which you can assign tasks to a company:
Restart cadence
This action triggers the tasks associated with the cadence starting today. We recommend this option when the company status is On Prospection.
Watch out
Before you restart cadence, you must ensure the status of the company is On prospection and the lead's status is either On prospection or New. Find out how to change a company or a lead status.
Access the company profile view by going to the Lists section on the top menu and selecting Companies.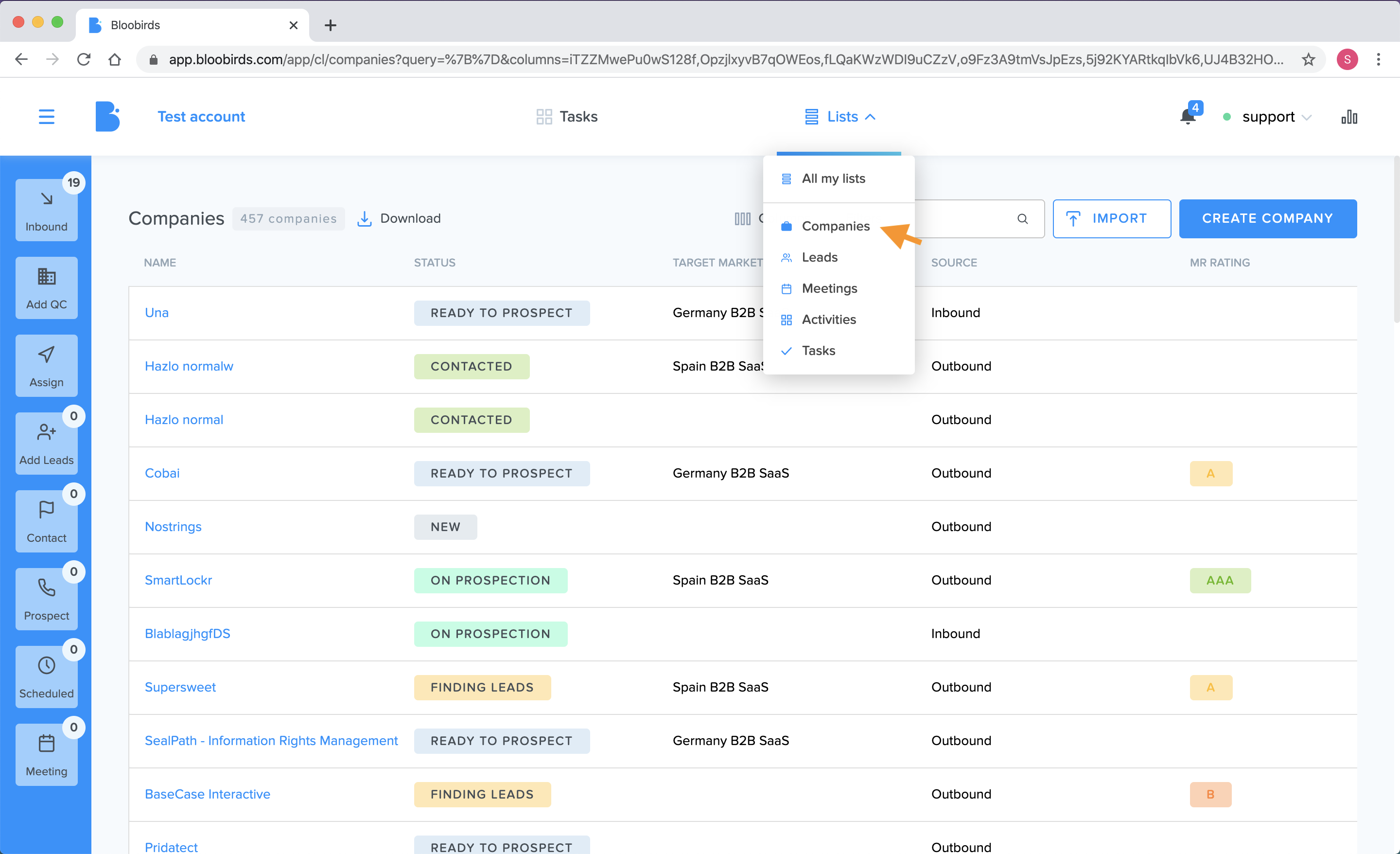 Use the search bar to find the company and click on the company NAME.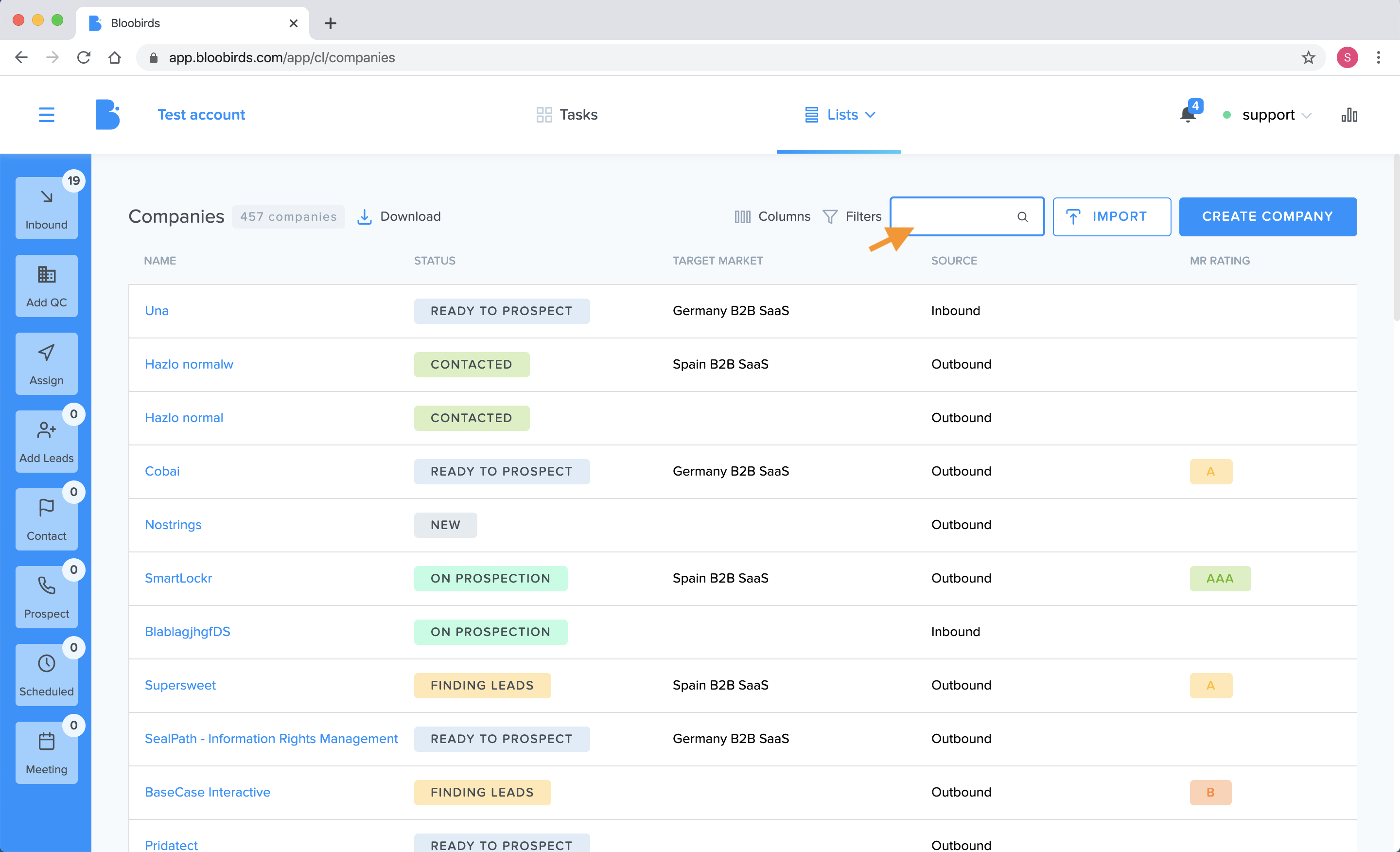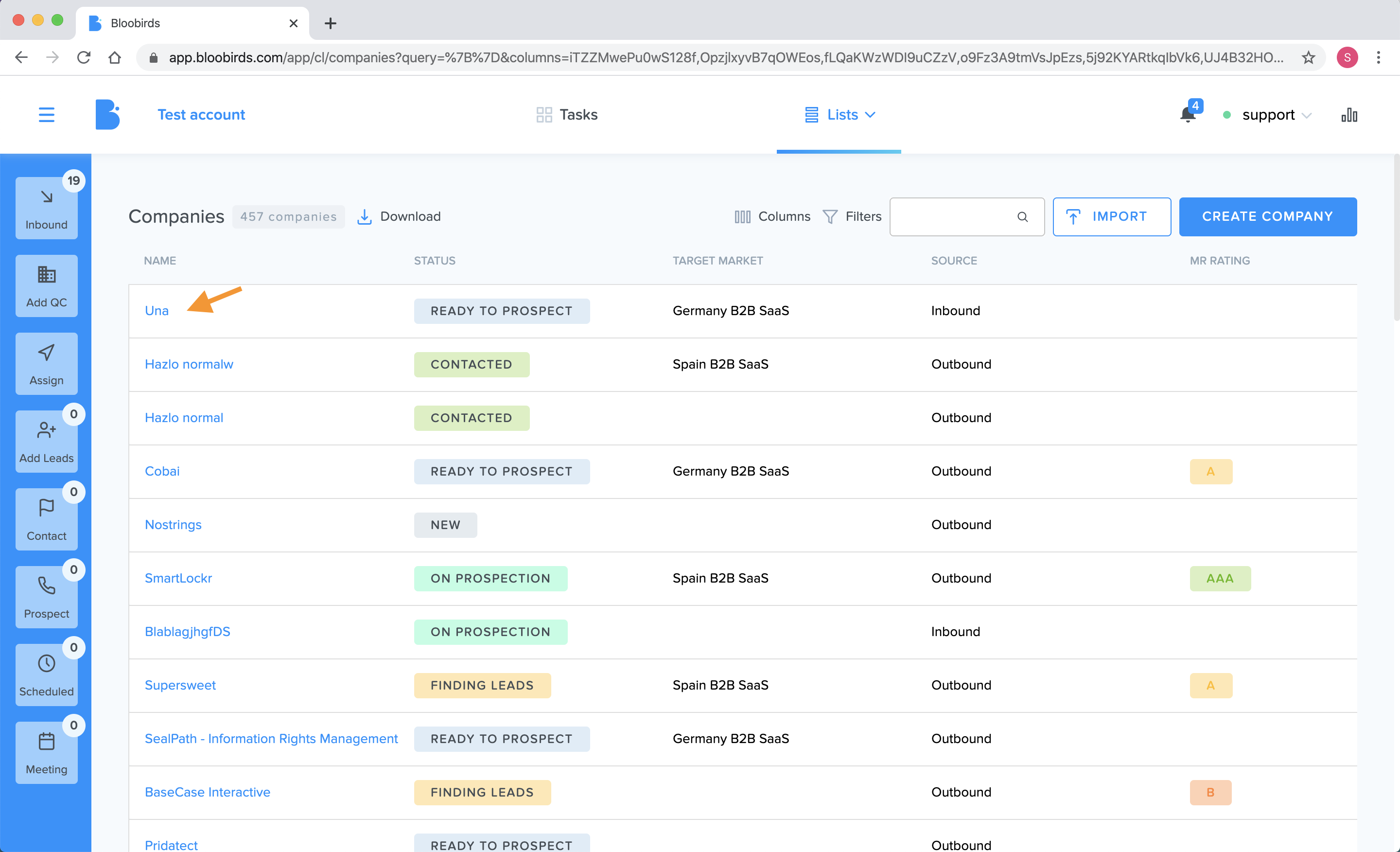 The company profile window will open up, click on EDIT COMPANY.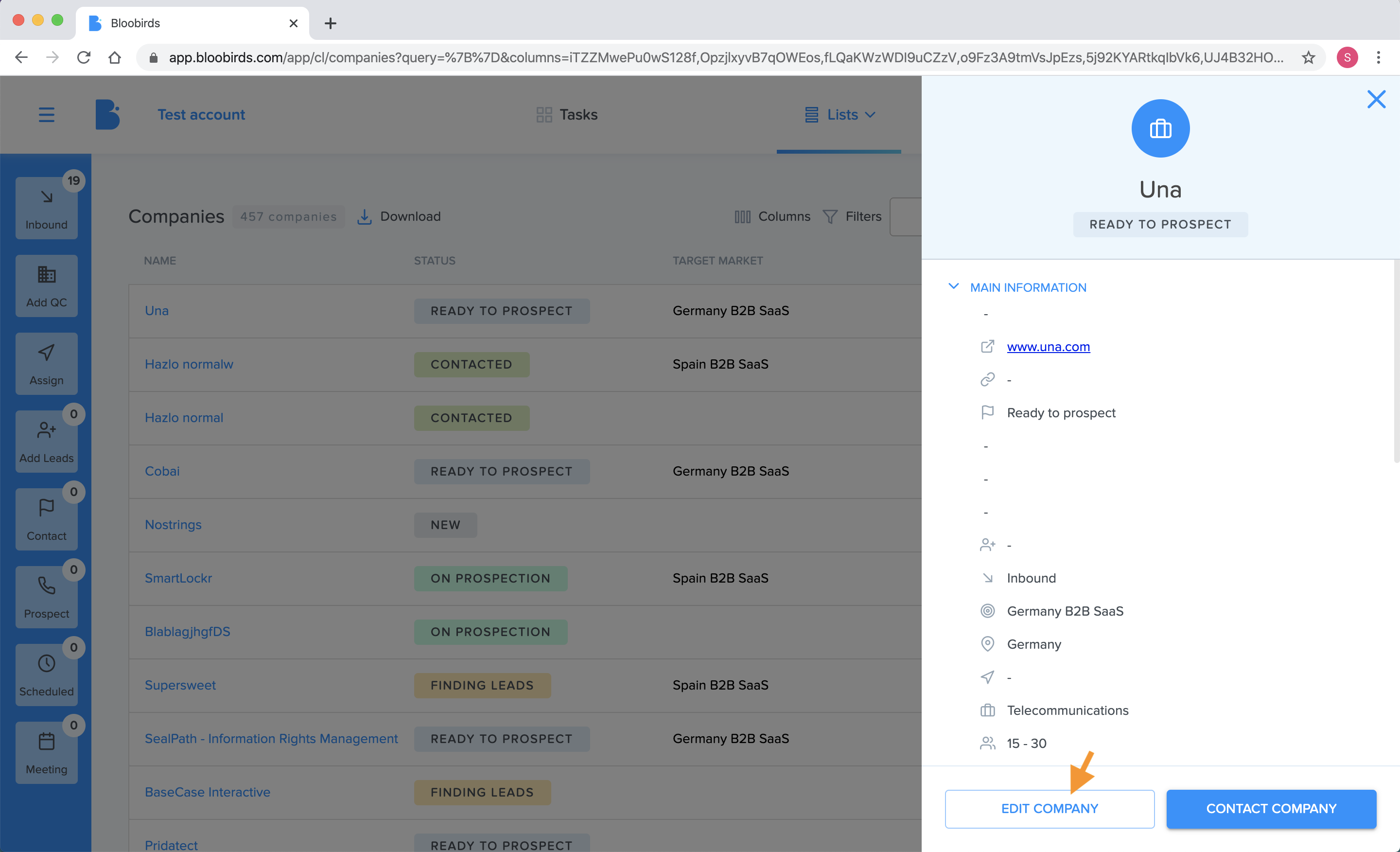 Scroll down and on the section Cadence, change the start date to today by clicking on the Start cadence date field.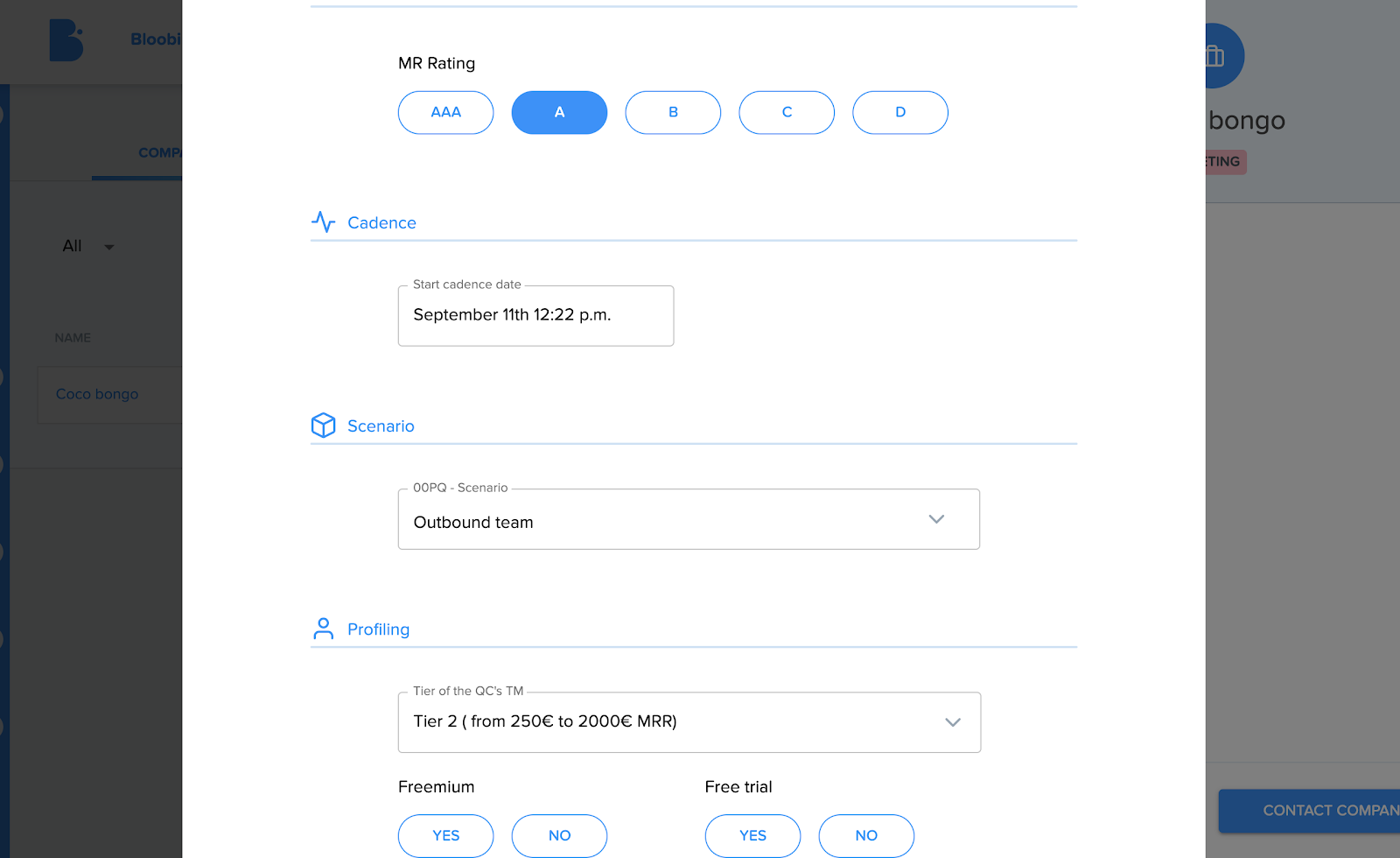 And choosing the new date on the calendar. Then click on SAVE.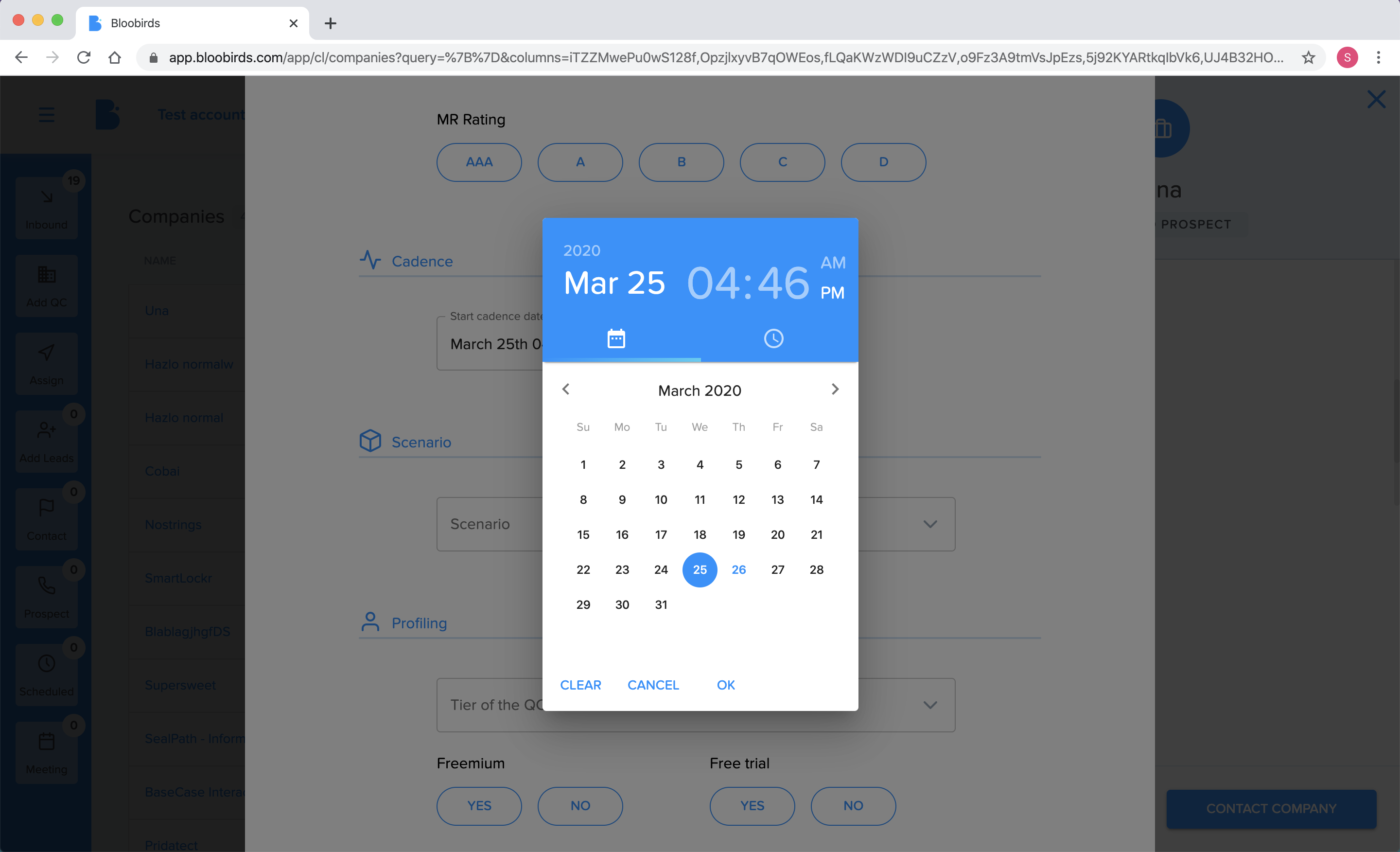 The tasks will be triggered according to the cadence, starting today.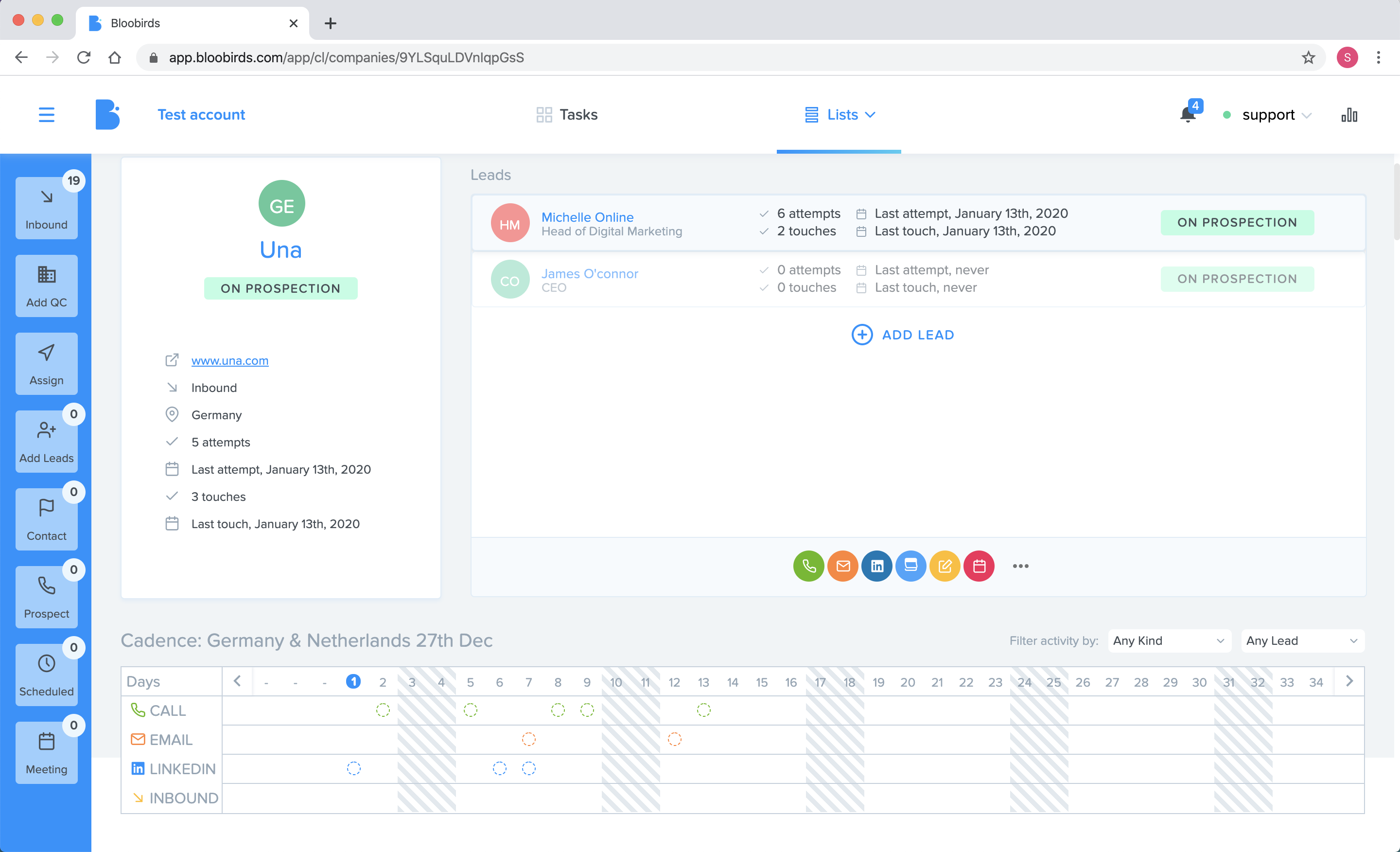 Schedule manually
We recommend this option when the company is on status Contacted. With this option, you need to manually schedule one by one the tasks and meetings you want to associate with the company.
Schedule a task manually
Manually record any tasks you want to assign to the company by going to the company dashboard and clicking on the Task icon. Find out here in detail how to do it.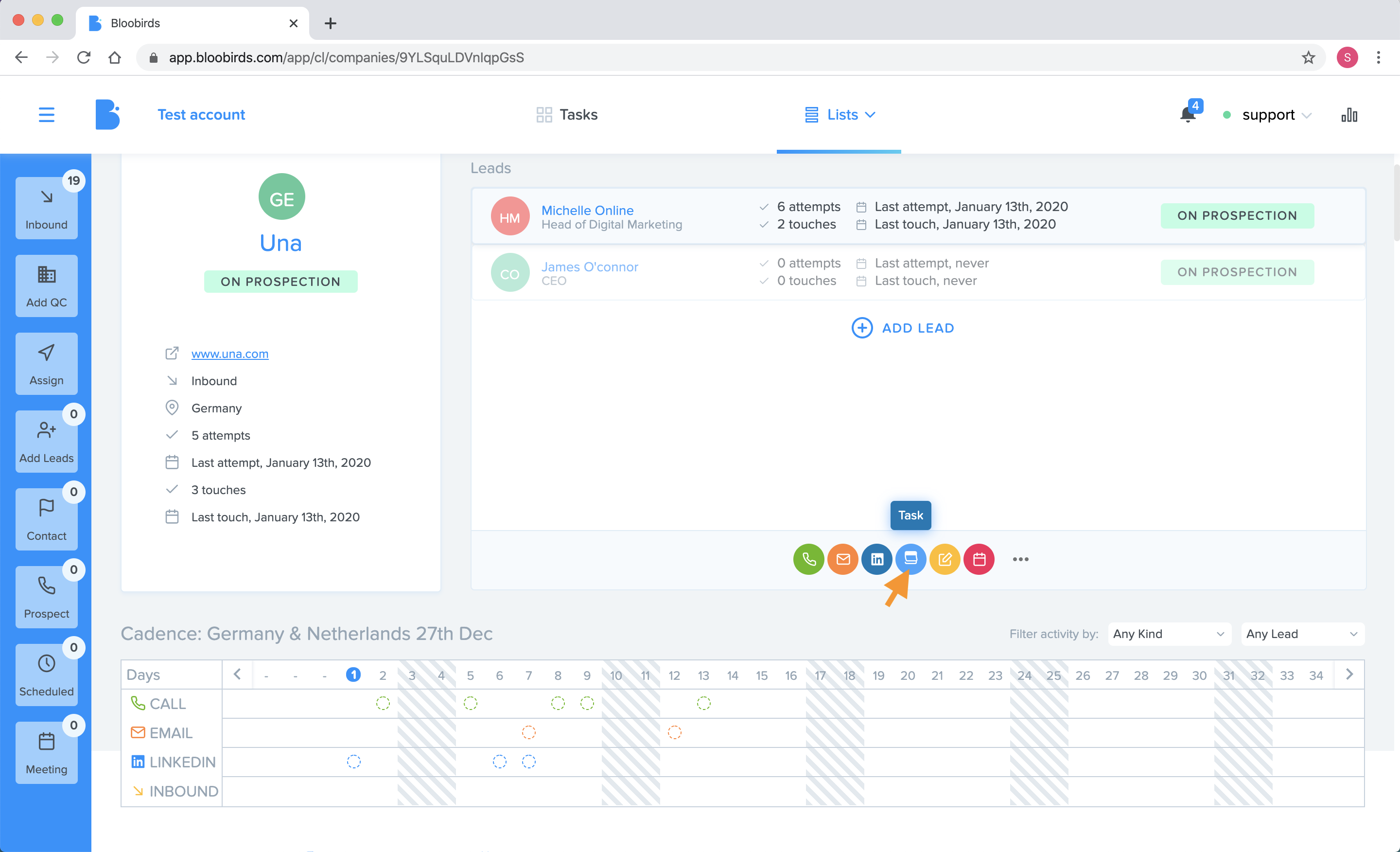 Schedule a meeting
If you wish to schedule a meeting with the company, go to the company dashboard and click on the Meeting icon. Find out here in detail how to do it.