This section shows you a visual representation of the flow of opportunities through your sales funnel.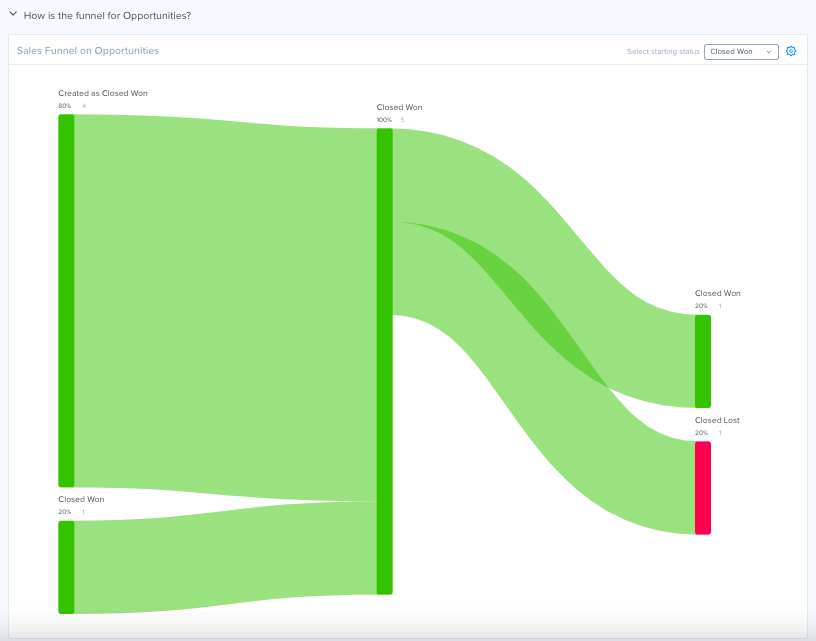 Here's how you can set it up:
In the right upper corner, you will find the "Select starting status" dropdown menu. You can select the status that you would like to see in the middle of the chart.
Next to it, you can find a settings icon, click on it and you will see this menu: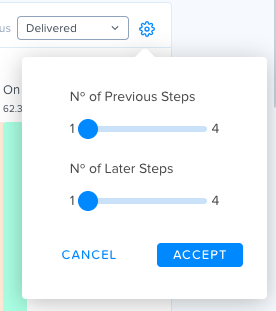 Here, you can select how many steps you want to see before and after the selected status.